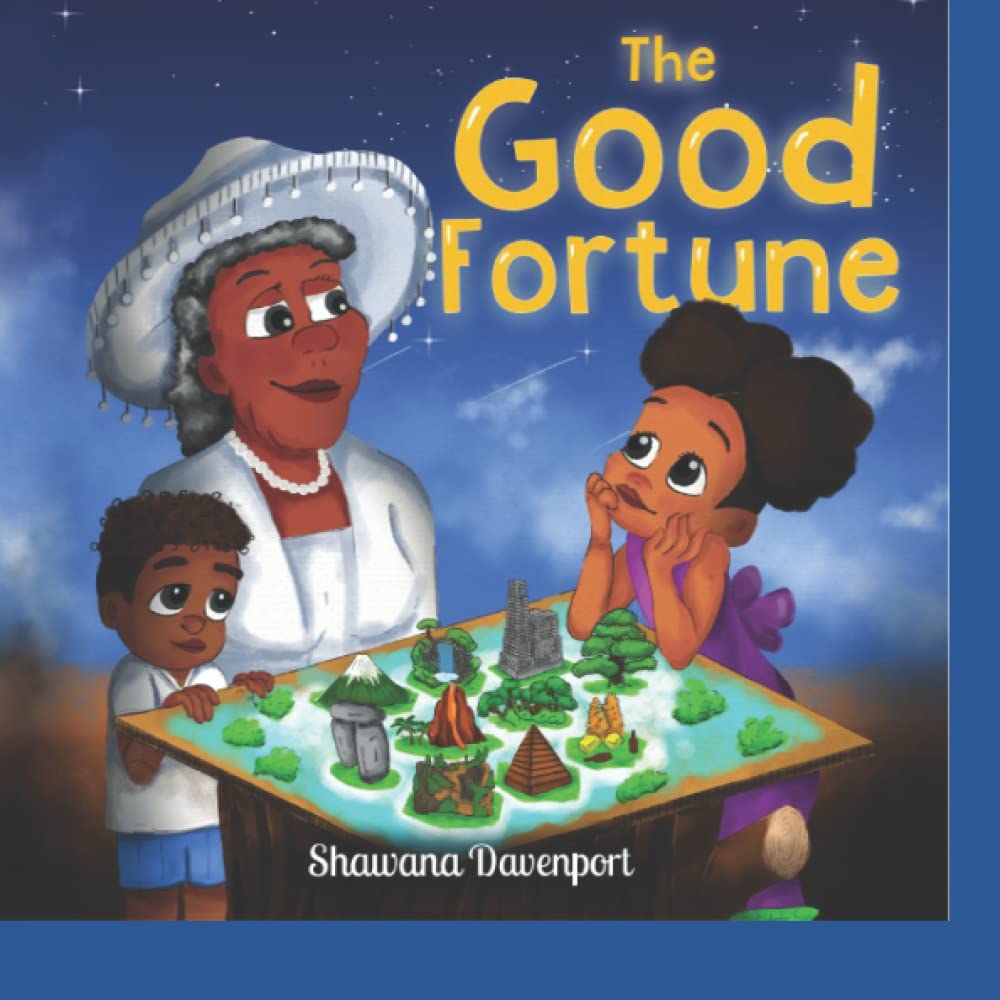 The Good Fortune by Shawana Davenport
The Good Fortune gives a beautiful message of hope and family love and teaches children that good fortune comes in many forms, but some are priceless.
Frannie and Willie are excited to visit their aunt Bea who always tells good old stories and prepares yummy food for them.
One evening, after dinner, aunt Bea takes out the magical game that takes Frannie and Willie to some unusual places and helps them see how life can be challenging at times.
Follow this adventurous journey of Frannie and Willie to learn that there are endless possibilities in life and they can overcome anything with bravery and courage.
This book is worth reading with the children because it gives them the proper amount of confidence to face new adventures with courage and makes them ready to conquer this world.
Perfect for 5+
Grab your copy from Amazon.