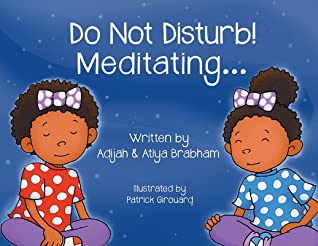 Breathe in … Breathe out…
Blow away that grumpy pout!

This is such a cute and colorful story that teaches children about how to calm your mind and body. It also focuses on how to let go of negative thoughts and keeping your feelings in sync.
This book is about Nia and Nori, two beautiful girls who are meditating to keep their thoughts and feelings in control. Join the sisters on their journey as they explore mindfulness techniques to manage their emotions like listening to music and thinking or doing things that give you happiness.
This book has simple text and very beautiful illustrations so kids can easily understand the story with the picture itself. This book encourages kids to practice yoga and come up with creative ways of  mindfulness techniques.
Overall a fun read and learning journey for kids.