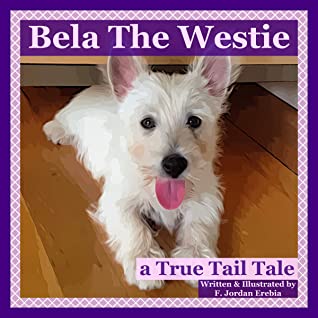 Book Review
Bela The Westie By F. Jordan Erebia


Bela The Westie is a part of a True Tail series, and it shows us what happened when Bela joins Lola. There is double the fun and double trouble too. Lola doesn't want to accept Bela in her life, but Bela is cute, adorable, and has her own story to tell. Joins Bela, the westie, and her adventures in this fun rhyming book. Each page has a beautiful picture of Bela and her friends. I just loved their adorable costumes for Christmas.
This book shows the life of these furry bundles of joy and I'm sure children will love to read-aloud this adorable book.

Perfect for 3+
This book is available on Amazon.