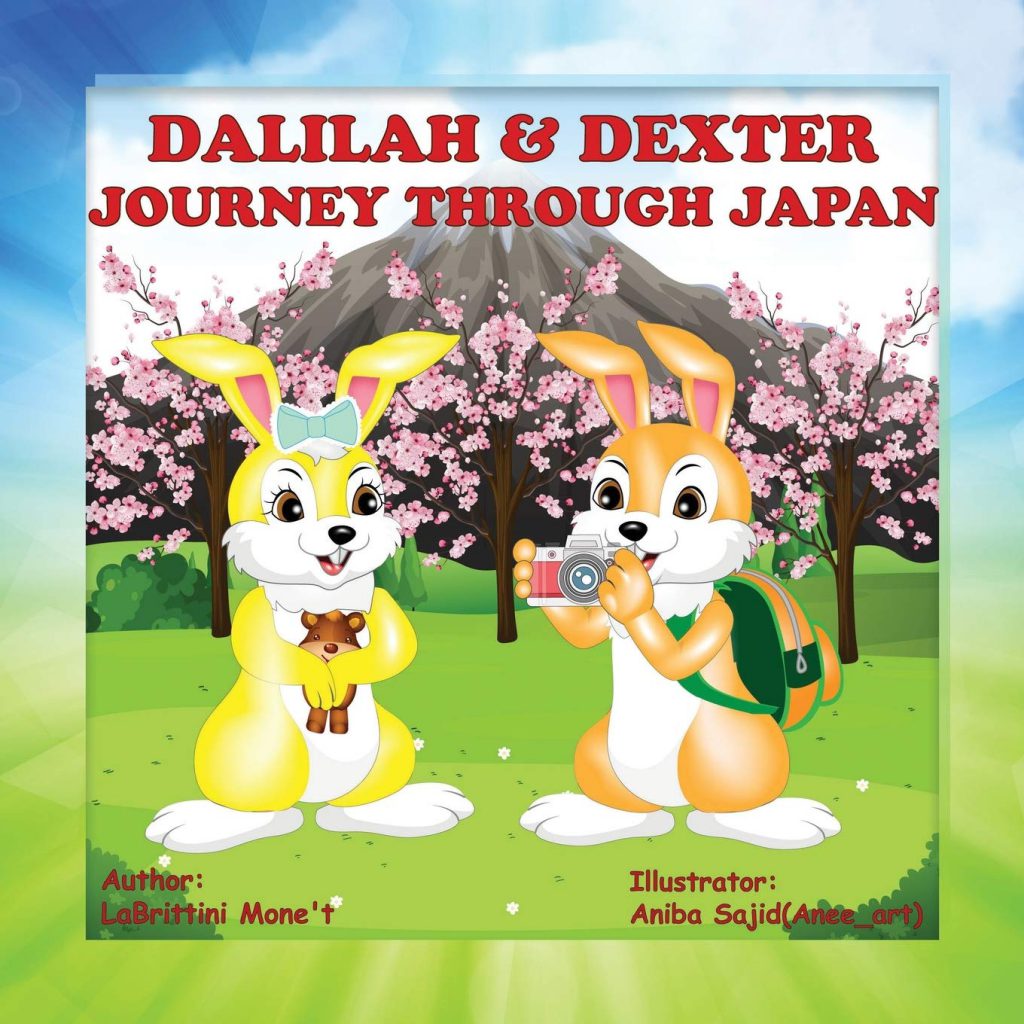 Dalilah & Dexter Journey Through Japan by LaBrittini Mone't
Did you know that Tokyo has a population of over 12790000 bunnies?
Dalilah & Dexter Journey Through Japan is a fun and exciting series that takes children on a fun, magical, and educational adventure around the world through the eyes of two adorable bunnies.
Twins Dalilah and Dexter are adorable bunnies who love to explore different places around the world.
Dalilah is a yellow bunny who loves to read books and has a good imagination. She loves to learn new things and always carries her favorite teddy everywhere. Dexter is a silly orange bunny who loves to take pictures and always carries his camera wherever he goes.
They both take you on an incredible journey to Japan, where they visit famous cities Tokyo and Mount Fuji mountain, an active volcano, and share so many facts and information about Japan. They tasted Sushi, tried their traditional outfit Kimono, and took many photographs.
This book has super cute illustrations based on the children's imagination and inspires them to learn new things about the world around them.
Perfect for 3+
You can buy this book on Amazon.