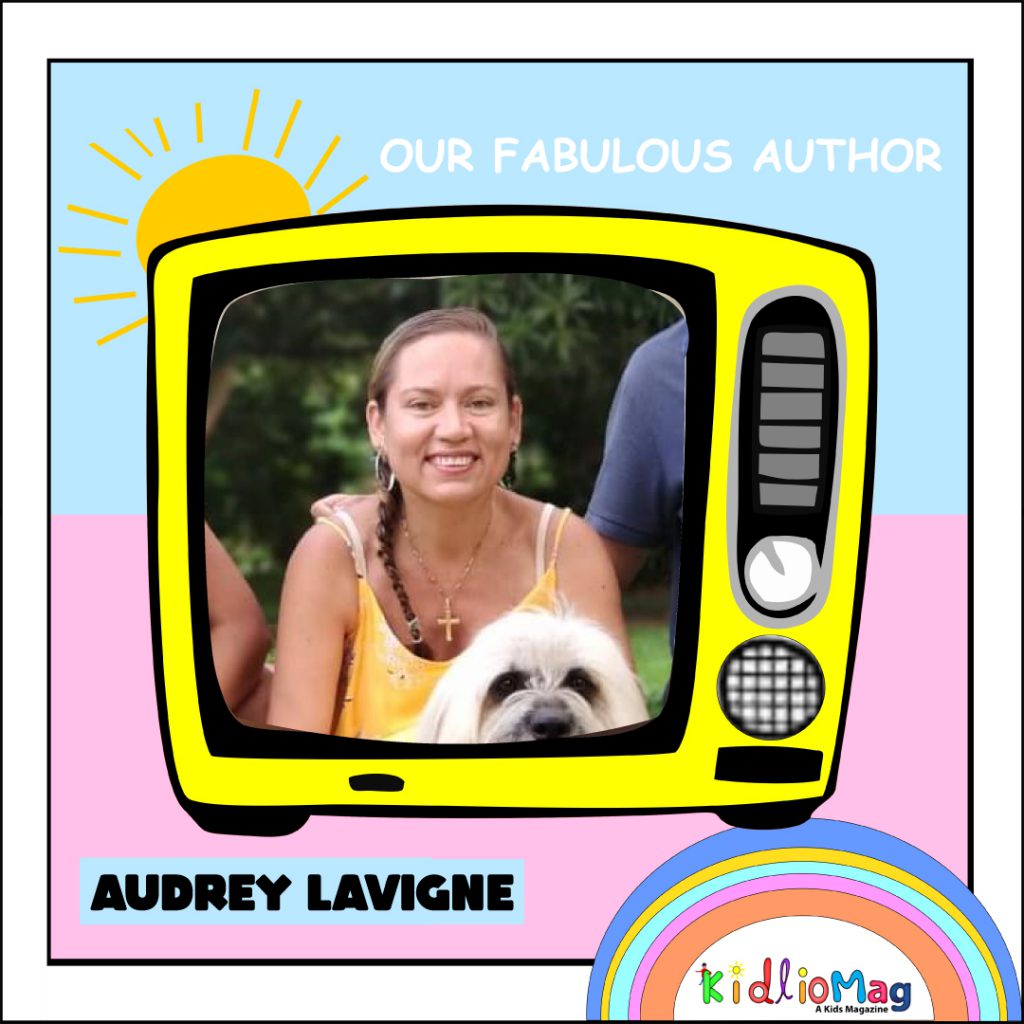 Q: First tell us something about yourself?
My name is Audrey Lavigne (married Lepair), and I was born and raised in the Seychelles. I am a mother to an amazing daughter Alyssa Testa, and together with my husband James Lepair, we live at Anse Lazio, Praslin. I have a Bachelor's Degree in Business Administration and a Masters in Business Leadership, both from the University of London. I enjoy writing, cooking, travelling, and spending time with my family and my adorable dog Jasper, who is like a second child to me.
I grew up with my wonderful mother Marylene who has been my pillar all throughout whenever things got tough for me, my 2 sisters, Roseline and Juliette, and a brother, Olivier.
Q: How and when did your journey start as a writer?
From an early age, I have always been a vivid bookworm, and my favourite author as a child was Enid Blyton with her well-known series of The Famous Five. When I was a teenager, I used to write short stories and poems, and one of my stories was told out loud on the Seychelles radio when I was 12, and from that moment I knew that one day I would be an author.

Q: When did you write your first story? Is it published or not?
My first book was published last October 2020, and I have published 7 books so far:
1. Jasper the Island Hopper; A Day On Mahe
2. Jasper the Island Hopper; An Adventure On Praslin
3. Jasper the Island Hopper; A Trip to La Digue
4. Jasper the Island Hopper; A Boat Ride
5. Christmas Countdown with Jasper the Island Hopper
6. An Only Child's Diary; A New Life, which is also another series but more for girls 8 to 12 years. It is about the life of a 12 year-old girl living in Seychelles and she shares it all in diaries
7. An Only Child's Diary; A Sunny Christmas.
Q: Tell us something more about your books?
As a proud Seychellois who feels so blessed to live in the most beautiful country in the world, I hope that my books promote Seychelles, as most of them contain interesting facts about these spectacular islands of ours. They also promote good behaviours in children.
Q: Why do you choose kids as your reader ? is there any specific reason?
I strongly believe that reading should be encouraged from a very early age, and that is why I chose kids as my readers, However, as most children's books are read by parents and teachers, too, I wish to share my books' content to both adults and children. Hence, I have donated some of my books to schools here locally and I plan to continue to do so in the future.
Q: How did these stories and characters come to your mind?
Jasper is my lovely dog in real life. He is now 3 years old and I treat him like my own child. I chose Jasper to be the main character in my picture book series 'Jasper the Island Hopper', because children in general, adore animals and more so if they bring an adventurous story for them to follow. And Jasper does that very much. In this series, Jasper goes island hopping, hence the name, and in each book, he visits a different island of Seychelles, whereby he is greeted by a tour guide, another animal character, and together they explore the island. Written in rhymes with their candid illustrations, these educational books allow children to Travel to Seychelles without being there physically.My other series, An Only Child's Diary is based on a real life story about my one and only daughter, Alyssa. It is in a diary format whereby Alyssa shares her life on an island of one of the smallest countries in the world. She writes about how she deals with her issues as a girl growing up and also a lot of interesting facts about Seychelles. Hence it is also a series where kids can learn a lot from.

Q: Do you want to leave any message for your readers?
I am currently working on a lot more books. My plan is to publish my children's books first, then concentrate on my adults' books next year.
I hope that at least one of my books will touch your heart, and if they make you smile, then this makes me the richest author on earth.
All I want to be known and remembered as is simply: "A proud Seychellois author who promotes our stunning country."
Website: www.audreylavigneauthor.com