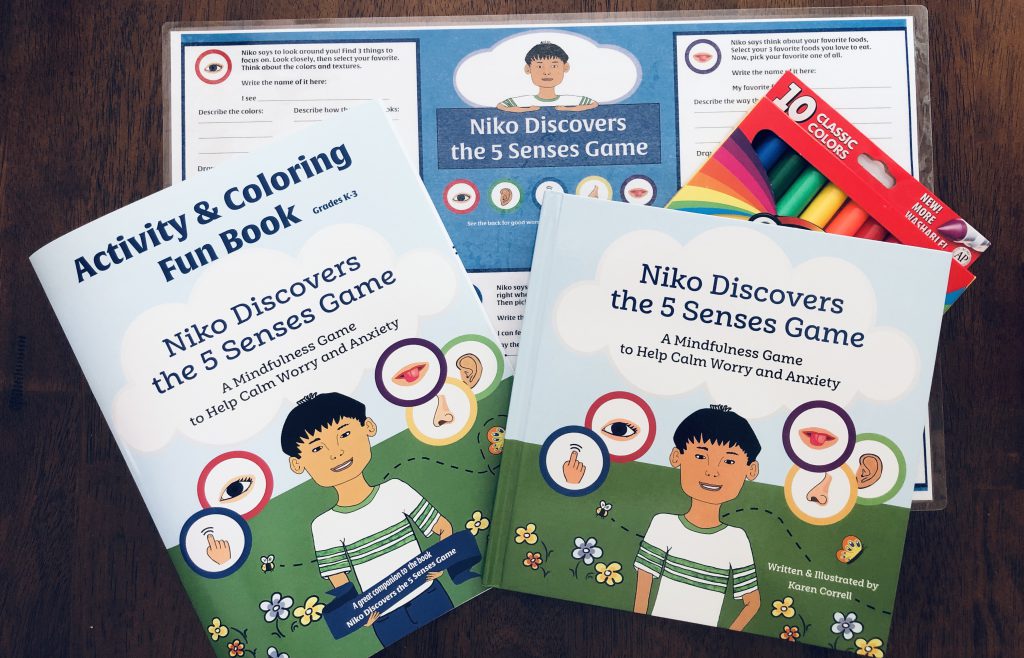 BOOK REVIEW
Niko Discovers the 5 Senses Game: A mindfulness game to calm worry and anxiety by Karen Correll
Everyone feels anxious or worried sometimes, and this past year was very challenging for everyone, specifically for kids. This book has some easy and mindfulness techniques related to our five senses that help children regain their peace of mind.
This story is about a boy, Niko, who was worried, so he asked his mom, Do you have anxiety too, Mommy? Then she tells him about a game she plays when she feels worried or anxious.
Mommy plays the five senses game with Niko, so he can use his power of senses to explore the environment around him and learn some self-control techniques to calm his worries.
This book helps children learn about the five senses and their power in a fun and creative manner.
I'm sure this book opens up some wonderful and meaningful conversations between parents and children and makes them ready to face this world.
Perfect for 5+
Grab your copy from Amazon.