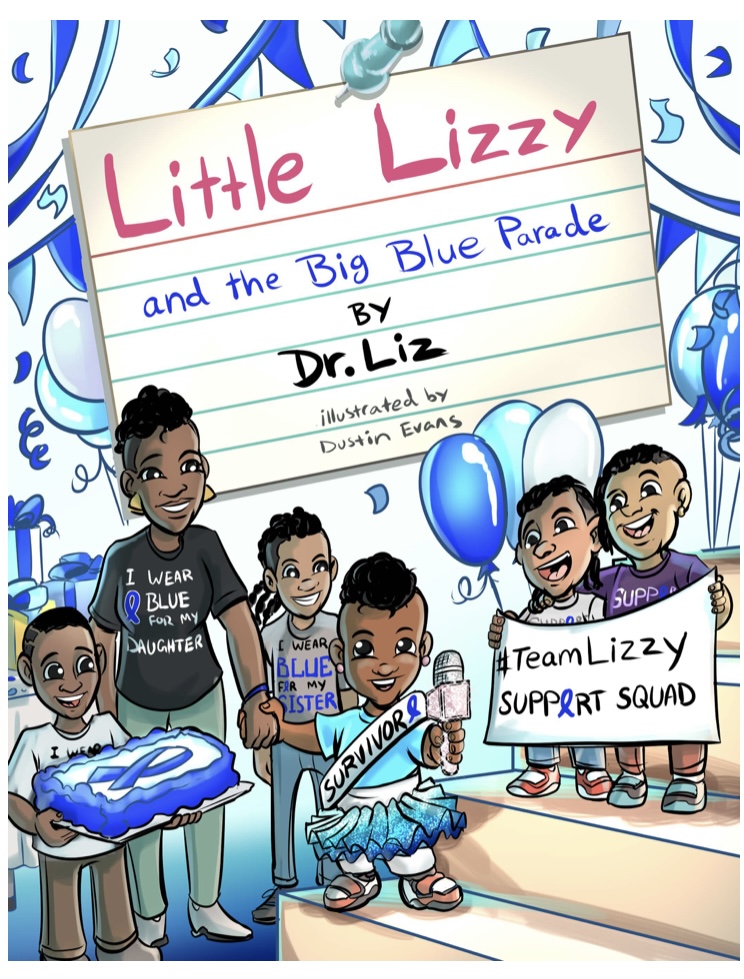 Little Lizzy and the Big Blue Parade by Dr. Liz
Little Lizzy and the Big Blue Parade is an inspirational story for children that helps them overcome their daily struggles and challenges in a fun and interesting manner. In this second book in the Little Lizzy series, Lizzy faced another challenge in her life.
One day, Lizzy feels pain in her stomach and then fever for many days, after so many hospital visits with her mom, she finds out that she has cancer. Lizzy doesn't know much about cancer, but her mom always tries to comfort her as the doctor said she would get a special medicine called chemotherapy.
With every challenge, Lizzy learns to stay strong and positive with the love and support of her friends, family, and community. It is really interesting to read how her mom and community organized a Mohawk haircut party and a big blue parade for Lizzy to feel better.
Read Little Lizzy and the Big Blue Parade is based on the author's real-life cancer journey. Dr. Liz was supported by her family, students, and community. She beat stage two colon cancer with strength and love.
Perfect for 5+
Grab your copy from Amazon.