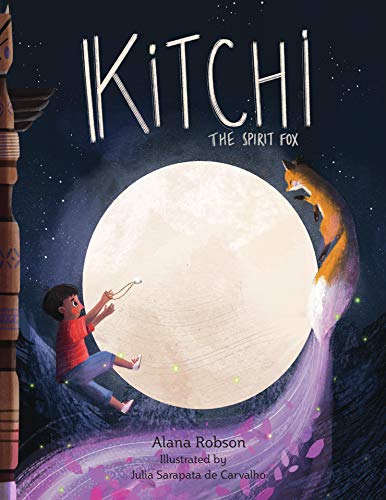 Book Review
Kitchi The Spirit Fox By Alana Robson
"He is forever and ever here in spirit"
Kitchi The Spirit Fox is a heartfelt story of brotherhood and friendship.
Six-year-old Forrest feels sad that his big brother Kitchi is no longer here. He misses him every single day and only has a locket that reminds him of Kitchi.
One day, the locket shimmered and turned into a map. These roads took Forrest on a magical adventure through the jungle, where he met a lot of interesting animal characters, including a mysterious fox, who soon became his best friend and saved him from the pack of wolves.
This book has simple rhyming text and vibrant illustrations that captures the essence of this story very beautifully.
Children don't know how to express themselves, When they miss their dear ones or feel lost, this book helps them to deal with their emotions and feelings in a friendly manner.
Perfect for 3+
This book is available on Amazon.
www.kitchithespiritfox.com