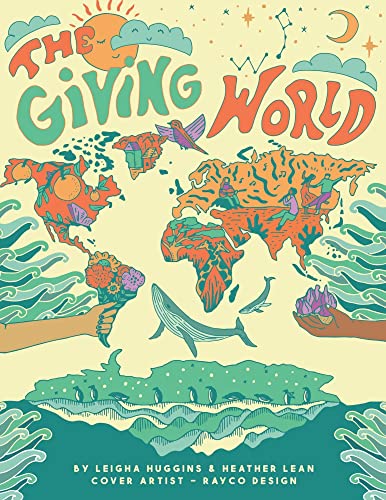 The Giving World: Together As One by Leigha Huggins Heather Lean
Imagine a book that has everything you want your children to teach then this book is the right choice for you.
The Giving World is a beautiful rhyming book full of diverse illustrations that teach children to dream big, stay creative, and soar through their imagination.
Each page is like a beautiful piece of art and fully captures the essence of this book and tells children to imagine a world that is full of love, gratitude, kindness, hope, friendship, happiness, and full of possibilities. The authors have a great understanding of children's world, and this whole magical setting inspires children to make this world a beautiful place for everyone.
A book full of love, innovation, creativity, adventure, helpfulness, forgiveness, love, laughter that inspires children to believe in their enchanting world. Twenty-six talented illustrators come together to create The Giving World, and each illustration tells its own story.
This book is perfect for nurturing kids' imagination and inspires them to paint this world with beautiful colors of love, kindness, and laughter.
Perfect for all Ages
Grab your copy from Amazon.