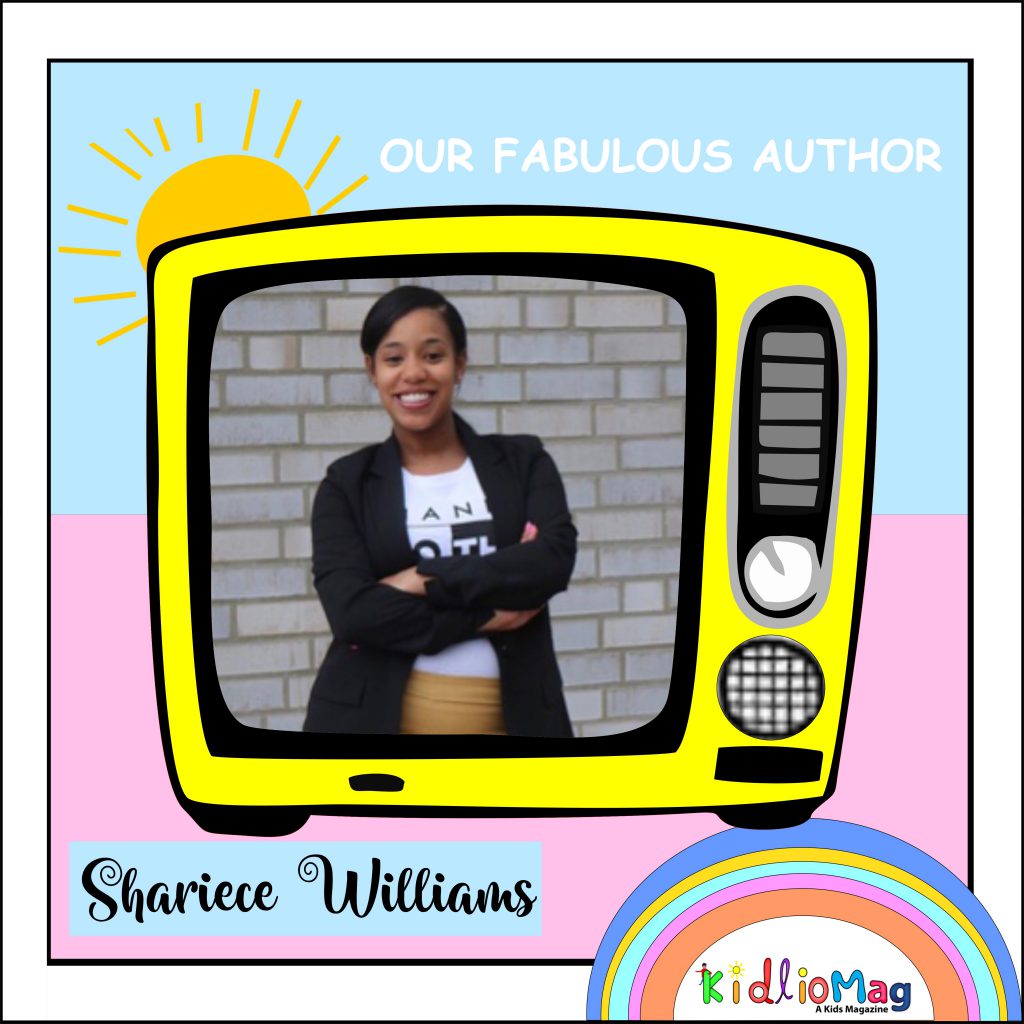 Q:  First tell us something about yourself?
I was born in Vallejo, California, and received a M.A. in Education at a  HBCU (college) Norfolk State University, in Norfolk Virginia. I have worked with the youth all over the globe in places such as China, Germany, France, Italy and of course the United States of America. I am a licensed educator. I have an amazing husband and 2 amazing children, my son Pendarvis ll, and daughter Paris. I love and enjoy singing, Dancing , exploring, and traveling around the world with my family.
Q: How and when your journey started as a writer?
I started off in a classroom, always passionate about working with the youth and making a positive impact in as many children's lives as I can by any means necessary, such as coaching sports, music, dancing , cheerleading, gymnastics, mentoring and more. This stemmed from being told and discourage that I wouldn't be capable of achieving such big dreams at a young age, which made my drive to accomplishing my dreams through hard work, dedication, determination, never giving up and more importantly having God. I began to do a lot of research on how to make it happen and make a dream reality.
I ventured off in so many different avenues, but I always geared back to my passion, the youth. One dreamand goal I have always had was to write a children's book one day. A children's book that inspires, motivates and encourages children. Letting them know that no matter how hard it gets I want them never to give up, to work hard and be great at it.  A children's book that could give children a chance to learn different skills right from home, with demonstration pictures and a check list. Once I had children and a family of my own, I decided to make it happen for them and  based the characters in the books off my family.
Q: When did you write your first story? Is it published or not?
I decided to finish writing after starting in 2015 and self-publish my 1st children's book, Princess Heart Learns ToTumble released June 10, 2020. I didn't have the help or guidance on how to make this happen, I had to do a lot of research for finding the right people to help make this reality.  I wanted to know every detail of what it took on how to put my books ALL platforms, even one day having it in Walmart and Target. Owning everything and being able to help others make a dream reality, which now I have helped 2 new self- publish authors and selling their first 100 books! Wow did that dream, and goal become reality and so much more! The joy is unexplainable.
Q: Tell us something more about your books?
Through my children's books I have created a creative, motivational story to inspire children to never give up, work hard, and to be beyond great in any and everything that they do. Never allowing anyone to discourage them. All of my books targets not only the children but also parents how theinvolvement from them can really help build the confidence in their children to be great as well.
Q: Why do you choose kids as your reader ? is there any specific reason?
I have always had a vision and passion to help youth. For youth to be able to stay motivate and encourage them and others to understand that the sky has no limit and that they can do anything that they put their mind to. If I can do it anyone can. You just need that one person to help you believe in yourself a little more  . 
Q: How did these stories and characters come to your mind?
I was a gymnast, cheerleader, dancer, basketball player and more. I coach and participate in all of these extra activitiesand have always said "I wish there was a book to help motivate and teach from home". I said, " one day I will create it". I had it on my dreams and goals list and started inspiring stories making it interesting and fun for young readers and all readers to enjoy reading and learning from home. The characters are based off of my children. Princess Heart is based off of my daughter, Paris, who was born with a heart shaped birth mark on her cheek while Penny D is based off of my son, Pendarvis II. 
Q: Do you want to give any message for your readers?
Yes! I would like to tell all my readers to work hard, never give up, stay confident, and be beyond great in everything that they do. I also would like to thank you so much for this great interview and giving me the opportunity to share my story and journey with you all.
I hope my story and my books inspire people of all ages to make their dreams become a reality!
Books Are Available On Amazon And Walmart.