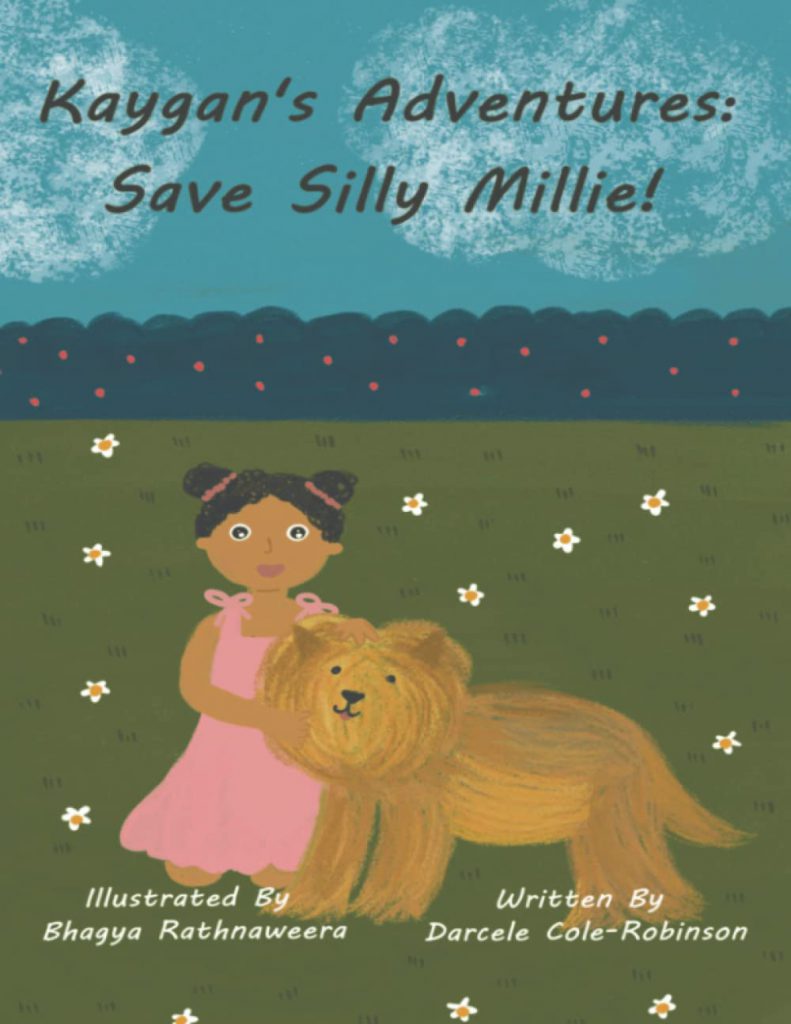 Kaygan's Adventures: Save Silly Millie! by Darcele Cole-Robinson
Kaygan's Adventures: Save Silly Millie! is a heartwarming story based on Darcele's granddaughter, who lost her pet dog, Millie, who was her best friend.
This picture book made it easy for children to express their grief and understand their feelings when they lost loved ones or their beloved pets.
Surrounded by true and helpful friends, this book tells the story of Kaygan, who is looking for her lost dog, silly Millie. Throughout the journey, she begins to understand more about how love and loss have an eternal impact on her life. Follow Kaygan on her learning journey to accept and understand the big changes in silly Millie's life and how she deals with the loss of her beloved pet with the support of her friends. This book talks about pet love, friendship, and dealing with difficult times and helps children to cope with their feelings and separation anxiety in a friendly manner.
Perfect for 3+
Grab your copy from Amazon.