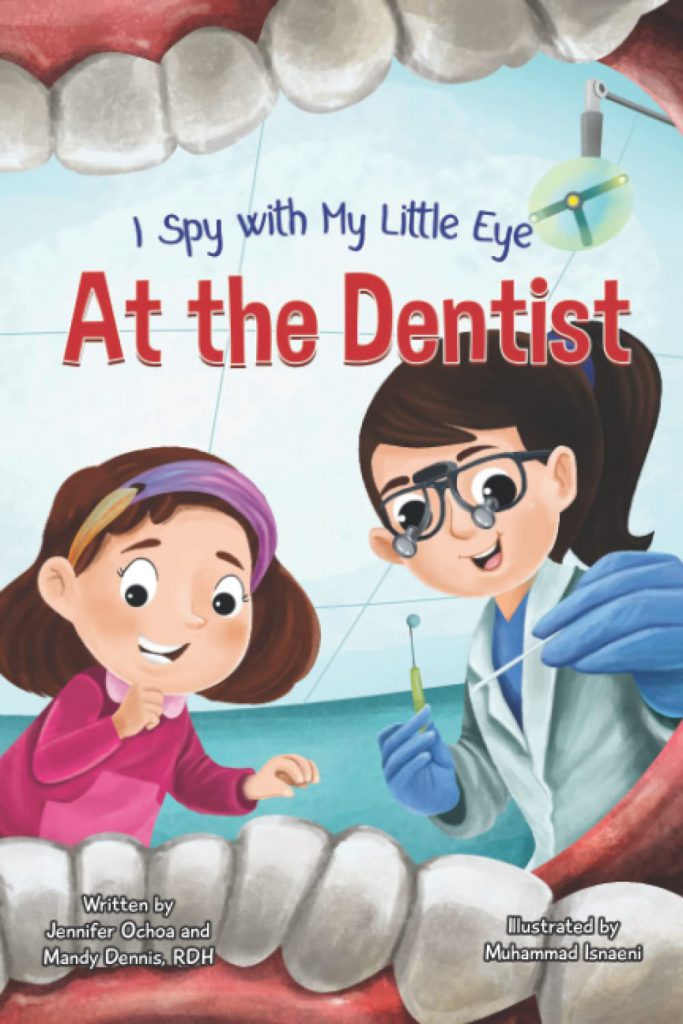 I Spy with My Little Eye … At the Dentist by Jennifer Ochoa
This delightful story is designed to give children a fun dental experience and a behind the scenes tour of the dental clinic.
This story follows a cute little girl who is excited to visit the dentist with her mom. She is very nervous, then her mom cheers her up and encourages her to explore the dental clinic by herself.
Join this little girl's adventure at the dental clinic as she learned more about dental tools and how this dental process works.
This book told through the eyes of a child, and captivating illustrations show how children learn through observation. We all know how difficult it is to prepare children for dentist appointments, and this adorable picture book helps parents prepare them for a visit to the dentist.
This book also helps children understand that there is no need to be scared of dental visits, and it's an easy and necessary process for our teeth to make them clean, shiny, and strong.
I loved the concept of this book that promotes dental hygiene awareness and encourages children to keep their teeth healthy and strong.
Perfect for 1+
Grab your copy from Amazon.