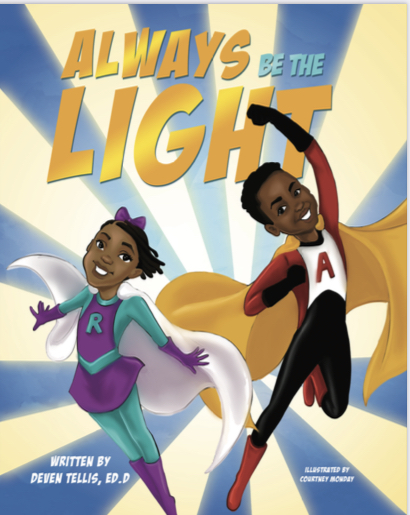 Always Be the Light by Deven Tellis
How BRIGHT is your LIGHT, and how often do you LET IT SHINE?
Always Be the Light is an inspirational picture book, written in rhyme, gives a strong message of spreading smiles and happiness in this world, and encourages children to be truthful and stand up for what is right. This book inspires children to shine bright like a star and always be the guiding light for those who need it.
This illustrated picture book can make a change in the thought process of children and encourages them to use their powers to spread smiles in the lives of others. Your one simple act of kindness, either big or small, can make a BIG IMPACT in this world and makes you a superhero too.
"Always be the Light" is a short and sweet book that gives a powerful message of kindness, positive behavior and teaches children to believe in their dreams.
Perfect for 3+
Grab your copy from Amazon.