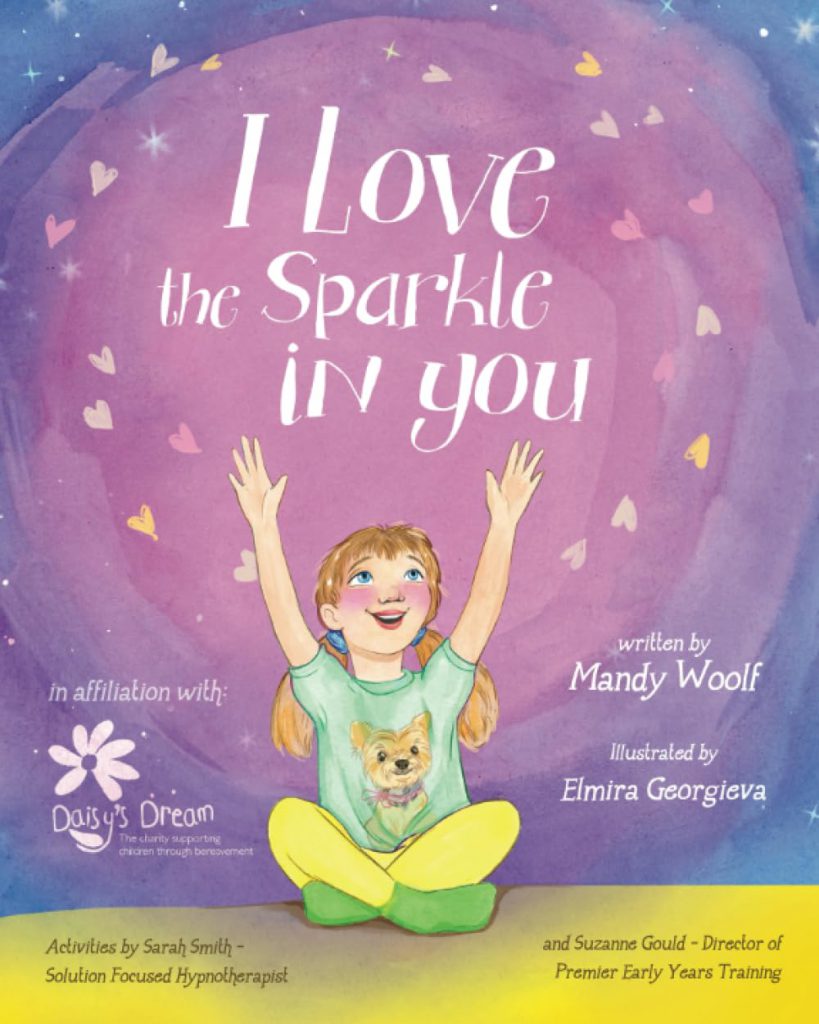 I Love the Sparkle in You by Mandy Woolf
As you greeted the world for the first time, the universe rejoiced…
I Love the Sparkle is a lyrical story that celebrates the birth of a newborn and shows what makes each of us special.
This book takes the reader on a joyous journey to discover the magic and gifts of the universe through exploring nature, and animals and shows little ones that they are special and have their own unique sparkle in many different ways.
This beautiful book inspires children to find ways to discover the connections they already have with the natural world and the unique powers that make them sparkle.
This book is affiliated with Daisy's Dreams, a charity that supports bereaved children and their families.
Perfect for 2+
Grab your copy from Amazon.