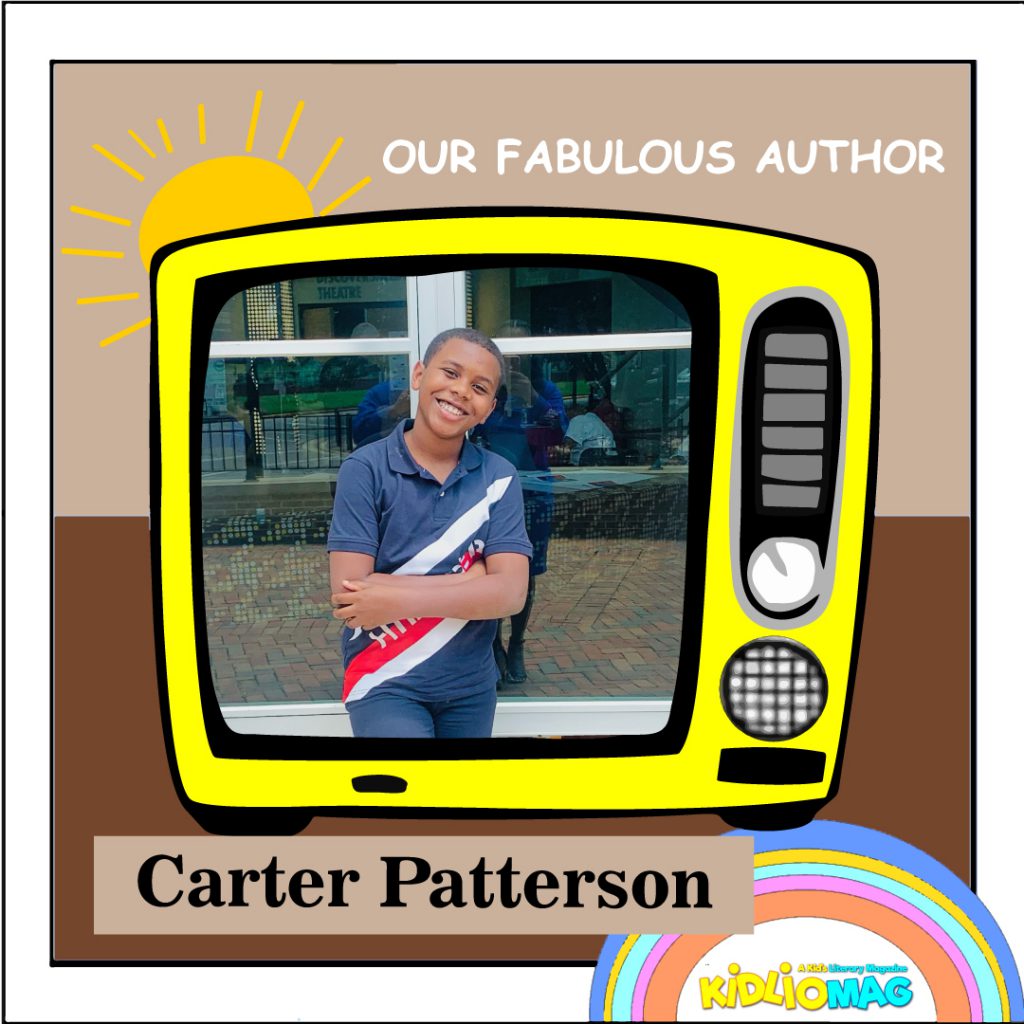 Q: First tell us something about yourself? 
My name is Carter Patterson. I'm a fourth grader and an A Honor Roll student. I love to play Roblox. My favorite food is pizza. I love to spend time with my family. My favorite NFL team is the Kansas City Chiefs. My Favorite College football team is the University of Alabama Crimson Tide. I want to be a Mechanical Engineer and attend the University of Alabama at Huntsville. Math is my favorite subject.
Q: How and when did your journey start as a writer?
I got inspired to be a writer on Youtube. I attended a local writer's workshop during the summer and would attend class every Saturday. I wanted to help other kids and make others smile.
Q: When did you write your first story? Is it published or not?
 I wrote my first book when I was 8 years old and  it was published when I was 9
Q: Tell us something more about your book?
Connor Saves His Family  is a story about a boy named Connor who  lost his family at the lake during a family trip.Connor went on an adventure to find his family and went around the world meeting new friends on his journey. He faced many adversity and challenges but he used his special powers of being kind and helping others to reunite with his family.
Q: How did these stories and characters come to your mind?
I had a vision of the storyline and characters that I wanted to use for my book. The story and characters are relatable and connect with the readers. 
Q: Do you want to leave any message for your readers?
 You can be a champion if you put your mind to it. Work hard, do your best,  and be a leader.