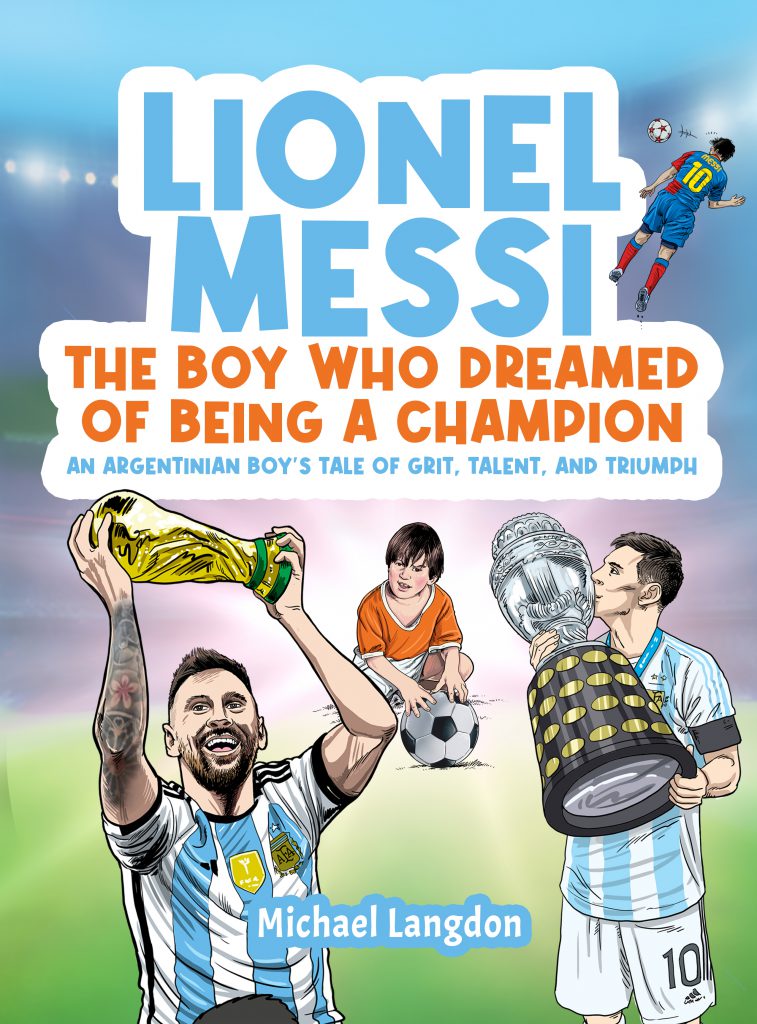 LIONEL MESSI: THE BOY WHO DREAMED OF BEING A CHAMPION: AN ARGENTINIAN BOY'S TALE OF GRIT, TALENT AND TRIUMPH by Michael Langdon
Looking for an inspiring and engaging children's book that celebrates the life of one of the greatest soccer players of all time? Look no further than "Lionel Messi: The Boy Who Dreamed of Being a Champion"!
This book is perfect for young soccer fans to know more about their legend Messi, how he never gave up on his dreams and overcame his childhood struggle, his medical condition that prevented him from growing naturally, and how he became the best soccer player in the world and that we just witnessed in the recent Qatar world cup too.
This inspirational book encourages children to overcome obstacles, never give up on dreams, and teaches them what it means to persevere.
Illustrations are vibrant and colorful pages filled with Messi and football scenes making this book a fun adventure journey for kids.
Lionel Messi: The Boy Who Dreamed of Being a Champion is perfect for young Messi fans and those who love football, so get your copy now from Amazon.
Perfect for 6+