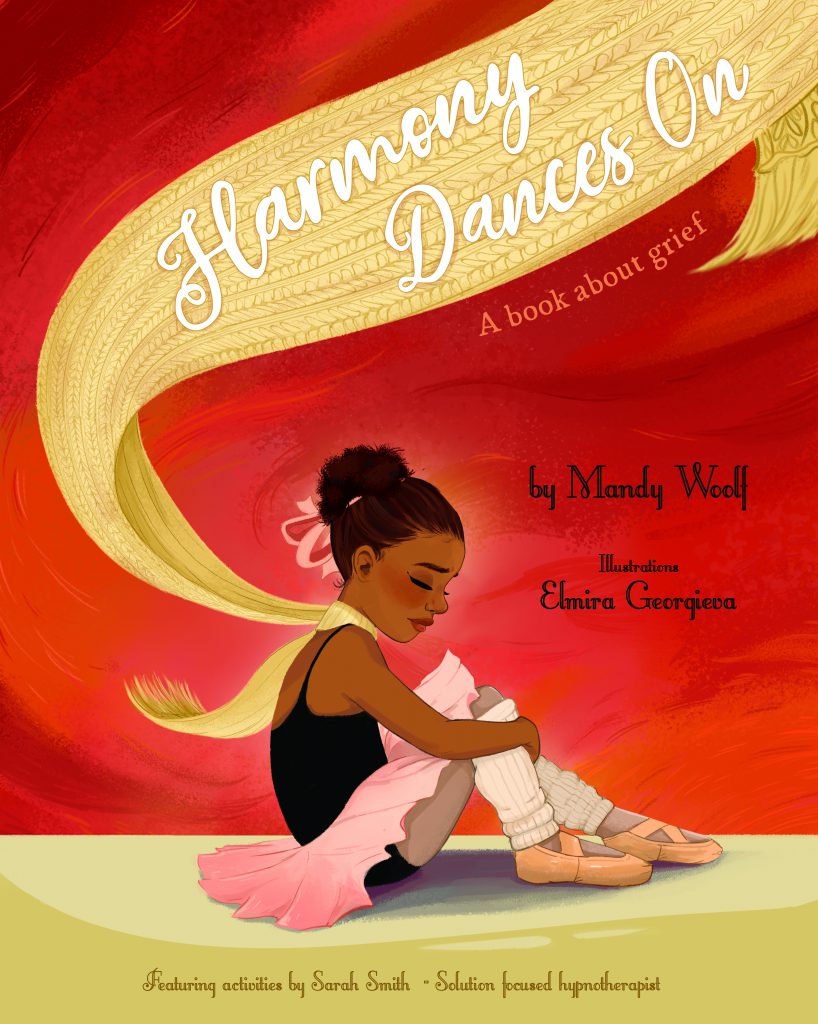 Harmony Dances On A Book About Grief by Mandy Woolf
This book is affiliated with Halo Children's Charity and all proceeds from the sales of the book will be donated to them.  www.halochildrensfoundation.org.uk 
Harmony Dances On is a heartfelt story of grief and hope that makes it easier for children and adults to cope with the loss of their loved ones and show them that we can cherish their fun and happy memories forever in our hearts.
Unfortunately, sometimes children experience the unexpected death of their parents, and it is difficult for them to understand why they are gone or what would happen to them, and they don't know how to express their emotions or cope with loss.
When Harmony's mummy dies, the pain is worse than any Ouchy she has ever had, and it won't go away. She comforts herself by holding her mama's scarf and wishes to see her mama again.
Follow Harmony's journey to know how she learns to deal with the loss of her mother with the help of her dad and grandma and gains the confidence to follow her dream of becoming a ballet dancer.
Losing someone is never easy, but Mandy did an incredible job in this book that helps children process their grief. Its simple-rhyming text and beautiful illustrations will keep your children captivated throughout the book.
The book is available for pre-order on Amazon.
Perfect for all ages.