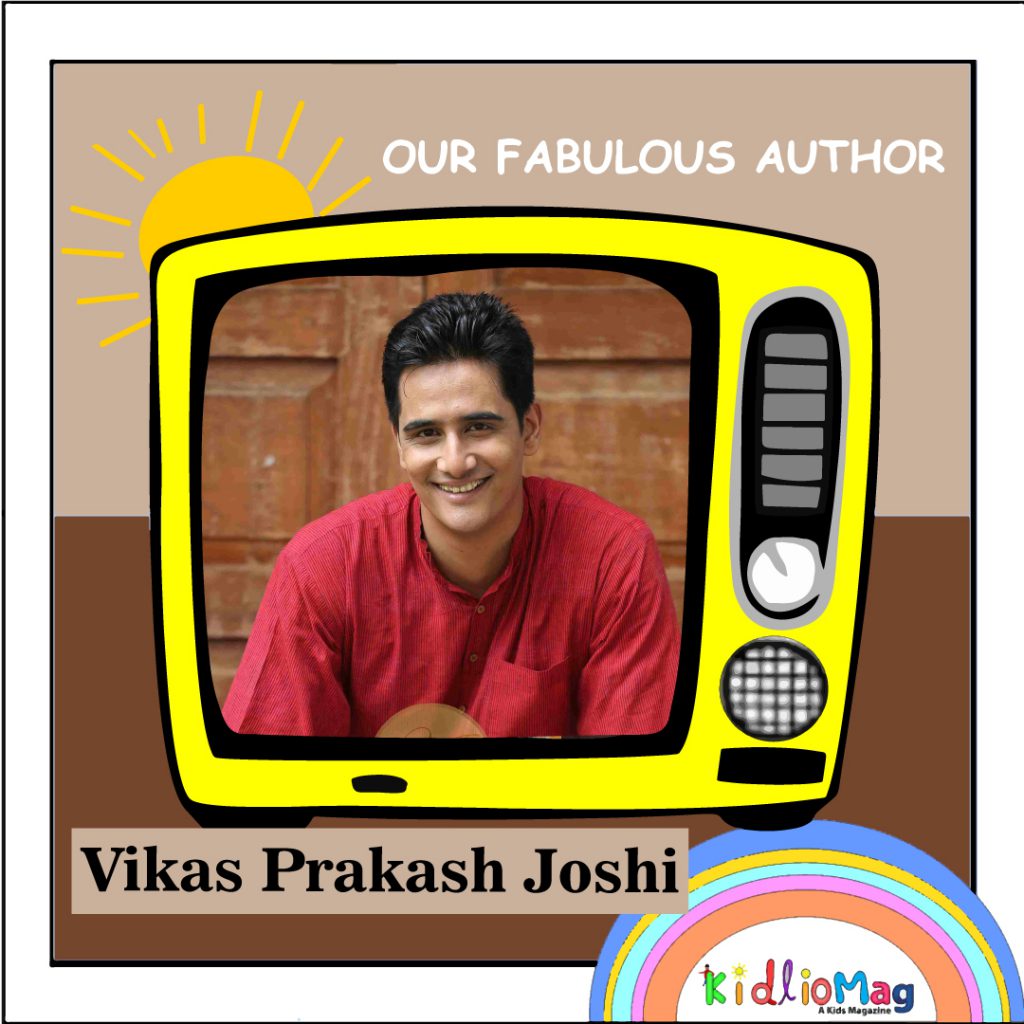 Q: First tell us something about yourself?
I am a writer by nature and nurture and not by compulsion, ambition, or conscious choice. My writing career started at the early age of 8. Since then, I wrote for leading Indian publications like The Caravan, Hindustan Times, The Wire, The Hindu, DNA, Sakal Times. My essays, articles, book excerpts, short stories have been translated and published in 31 languages, both Indian and foreign, and in offline and online outlets in 24 countries. My first book My Name is Cinnamon was published in November 2022, and is published by Hay House India, Indian subsidiary of the renowned publisher Hay House, world's largest publisher of nonfiction books.
My father was and is a prolific writer of books on religion and spirituality, my mother is an avid reader, (writing her first book too) and so is my brother. I grew up in a home were everyone was always reading. I am also fortunate to have so many excellent teachers of English in school. I enjoy public speaking, travelling, and cooking.
Q: How and when did your journey start as a writer?
Frankly, I am writing and reading since I can remember. My journey as such started from standard 2 or 3, were I would write stories of flying carpets, talking dogs, and evil chocolate shop owners, and so on. Writing was both an escape from many difficult and traumatic circumstances and an excellent way of displaying my talent too.
Q: When did you write your first story? Is it published or not?
My first short story was in standard 3, about a boy who can fly. It wasn't published, but from standard 4 and 5, my stories, and essays particularly, came in the school newsletter. Later on, I regularly wrote essays and stories, and a few won national and even international competition prizes.
Q: Tell us something more about your books?
My Name is Cinnamon is my first book, available on Amazon and other major platforms. To describe it briefly, My Name Is Cinnamon provides a richly textured narrative of an adopted boy trying to find his roots and place in the world. On each part of his journey, he encounters new people, new cuisines, and new adventures as he learns a lot about himself and the world around him. With a Bengali mother and a Marathi father, he experiences two very different cultures.

While being a light-hearted and heart-warming read, the book also covers some difficult themes that are rarely explored in children's and young adult literature. It is a deeply moving testament to the unceasing desire to know oneself, the unrelenting pull of familial bonds, and the power of hope, sacrifice, and love.

Above all, My Name Is Cinnamon is about finding your own people and accepting who you are." To know more, you will have to buy a copy and read it ☺
I am chuffed to inform you, it has won 2 prizes already: The A3 Foundation Literary Prize and the Asian Literary Society's Debut Fiction Prize.
I am currently working on 2 more books: a non-fiction set in WWII India, and a YA/kids thriller novel. I am excited about both.
Q: Why do you choose kids as your reader? is there any specific reason?
I always say: I do not choose stories, stories choose me. So when the basic idea of the story popped up in my brain, the way the story unfolded was as a kids story and when I wrote it, it turned out that way too. Stories have their own destiny, their own personality, and as a writer one can only follow it as best as possible. It was meant to be a kid's story, and so it is. Plus, writing for kids is always fun but very challenging.
Q: How did these stories and characters come to your mind?
I always have stories and characters in my mind, as visual elements or concepts bobbing about on their own. So it's not at all an issue of 'coming to mind'. My family, in fact, complains I am too many times lost in these stories and characters and don't pay attention to tasks that needs to be done around the home. ☺. I have to say they are correct!
Q: Do you want to leave any message for your readers?
We all have many dreams as writers, but we must break up our dreams into practical steps and step by step try to achieve it.
Second, when you write your first book, be prepared for all kinds of unending, frustrating, unanticipated challenges, from the idea to finding someone to publish it but also remember when you finally do hold your book baby, it's an absolutely amazing feeling. So stick it out till you cross the finish line; when you do it, you can look back with pride.