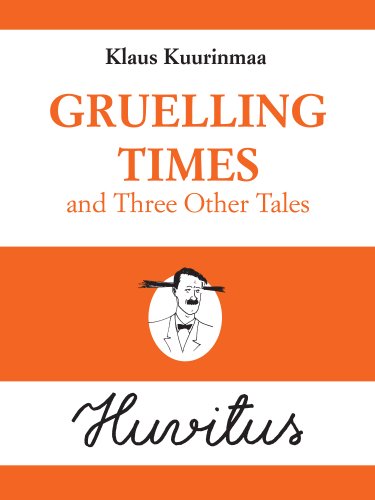 Gruelling Times and Three Other Tales by Klaus Kuurinmaa
This book is a collection of four stories: Gruelling Times, Life´s a Gamble, The Candle and the Light Bulb, and The Kitten.
Gruelling Times: "Once upon a time, there was a town that was as round as doughnut in the middle of which lived a Baker…"
Life´s a Gamble: an unfulfilled love of a dice
The Candle and the Lightbulb: two lights, two lives.
The Kitten: gets lost and meets farm animals: cows, pigs, a horse, a dog, a cock, and chickens. But will he find his way back home?
Each story is unique and takes the reader into the magical world of interesting characters like a baker who become a hero from zero. These stories bring us closer to the essence of old culture, values, and childhood adventures. Written in classic form, what I absolutely loved about this book was its diversity, language, and imagination.
While this book seems like made for children, I believe anyone can derive pleasure from reading these stories.
Gruelling Times https://klauskuurinmaa.com/gruelling-times-and-three-other-tales/