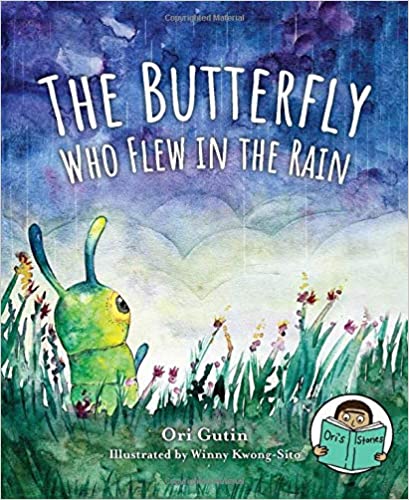 Book Review
The Butterfly Who Flew in the Rain By Ori Gutin
The Butterfly Who Flew in the Rain is a delightful story of courage that teaches children to overcome their fears so they can enjoy exciting new adventures in this big world.
Cody, a little caterpillar born amid a terrible thunderstorm, and when he opened his eyes, he was surprised to see all animals hidden away from the rain. Cody is feeling sad and alone in this big world. But one afternoon, when the sun starts to shine and Cody becomes a butterfly and finally, he meets some new amazing animals gets a new friend, Blue Jay, a bird.
Cody finally feels what it's like to be happy, and guess what, the storm comes back. Now you have to read how Cody faces this storm with the help of his new friend.
The story is meant to help children to overcome their fear and anxiety about trying something new. It encourages children to overcome obstacles, accept help, and celebrate their accomplishments with happiness and pride.
The watercolor illustrations in this book are amazing and give us a warm and cozy feel. This book is an interactive and fun learning experience for kids, and I specifically recommend this book to all parents and teachers so they can use this book as a social and emotional learning tool.
Perfect for 2+
This book is available on Amazon.
You can found this book o author's website too: