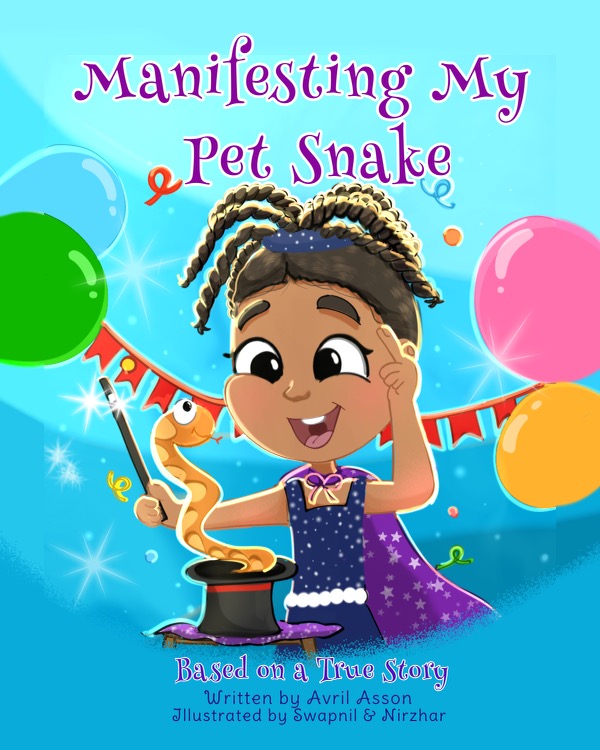 Manifesting My Pet Snake by Avril Deniece Asson
Kids need to understand that their thoughts can become a reality, so this book teaches children about manifestation skills and how they can convert their dreams into reality.
This beautiful story follows Nyah, a confident girl who loves reptiles and wants a snake as a pet on her birthday. But her parents did not want to get her one, so they asked her to think about any other reptiles.
Join Nyah as she continues to manifest and learn more about snakes, as she believes in her manifestation skills because her mom and dad taught her that she can create and manifest things in her own life.
We all manifest daily, whether we know it or not. Positive thoughts, mindfulness, being thankful, and using your imagination are a few behaviors that help children to manifest. This book tells children to focus on what they want, not what they don't want, which means you have to think about good thoughts instead of negative thoughts.
Perfect for 3+
Available on Amazon.