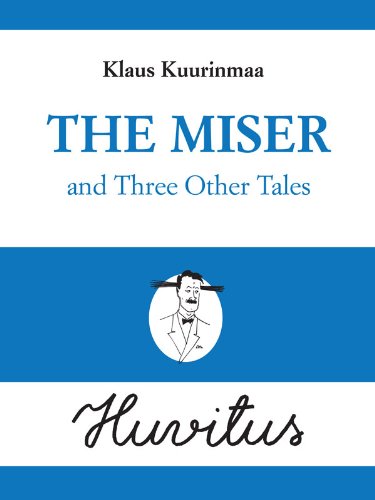 The Miser and Three Other Tales by Klaus Kuurinmaa
Explore the magic and wonder of classic storytelling with this beautiful book that both children and adults will enjoy.
The Miser and Three Other Tales is a collection of beautiful stories that capture the magic and beauty of traditional fairytales and rekindle the era of prince charming and princesses.
The Miser: "Once upon a time, there was a man who had so much money he could have piled it all into a big pile and sat upon it…"
Not-a-Chance: Chance is a lazy son of his old parents and goes to propose a princess.
The Backwards Princess: she did everything backward, even spoke!
The Fairy and the Spider: a fairy princess tangled in a spider's web.
These stories are very engaging and full of wonder that keeps the reader remain hooked until the end, despite being so short.
I really enjoyed reading these stories and this book is a must-have for anyone who loves the world of fantasy and imagination.
Available for $0.99 only on Amazon.