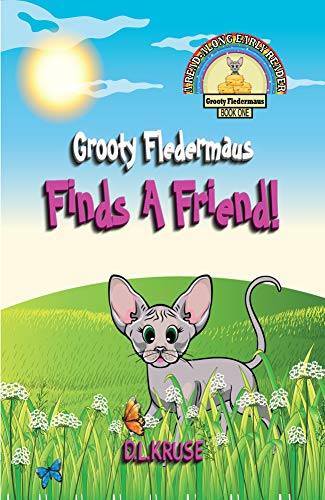 Book Review
Grooty Fledermaus Finds A Friend! by D. L. Kruse
Grooty Fledermaus Finds A Friend is a heartfelt story of an abandoned kitten who looks different from other cats and Katie, a cute girl who's battling a serious illness.
Katie can't play like other kids in the playground, but she wants to go outside, so her mom took her to her grandparent's farm, where she found a lonely kitten discarded by the other cats for being different.
Katie takes him home, and she is so happy to find a friend, 'Grooty Fledermaus,' like her, who has no hair.
Join Grooty and Katie's journey of acceptance and friendship in this adorable rhyming picture book series.
This book shows how children face daily struggles and challenges during their illness, but it also shows how Katie is always so cheerful after so many difficulties.
This story is in a rhyming manner and perfect for read-aloud with little ones.
It's an inspirational and motivational story for children and helps them overcome their difficulties in a fun manner.
Perfect for 3+
This book is available on Amazon.