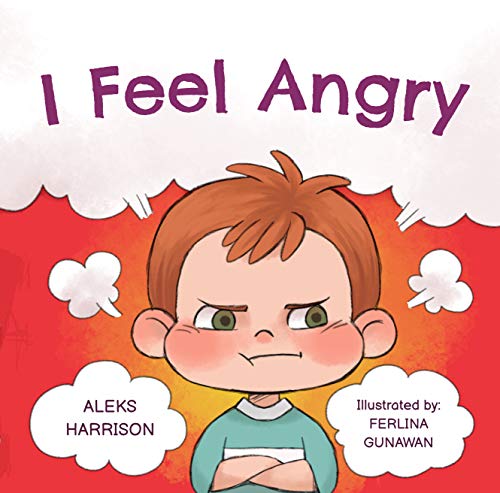 BOOK REVIEW
I Feel Angry By Aleks Harrison
Children are like a ball of emotions, sometimes happy, sometimes cranky, and anger is one of the most complex emotions for them to control.
This story is about a boy, who always gets angry and starts showing his tantrums if things are not going according to his way.
Then His dad teaches him that anger affects our mental health so you should learn to manage your anger. He helps him to manage their anger through some engaging activity like drawing, reading, etc.
As parents, it is our responsibility to tell children that They can express their emotions like happiness, sadness, or anger but they should know how to control their wrong actions or behavior.
This book tells us some easy anger management techniques that help children to manage their anger in a fun and engaging manner. We should read this book with our children and tell them that we are always there with them in any condition or they can talk to us freely anytime. This book is like a practical guide for parents who want their kids to have better emotional and mental health.
Perfect for 2+
This book is available on Amazon.