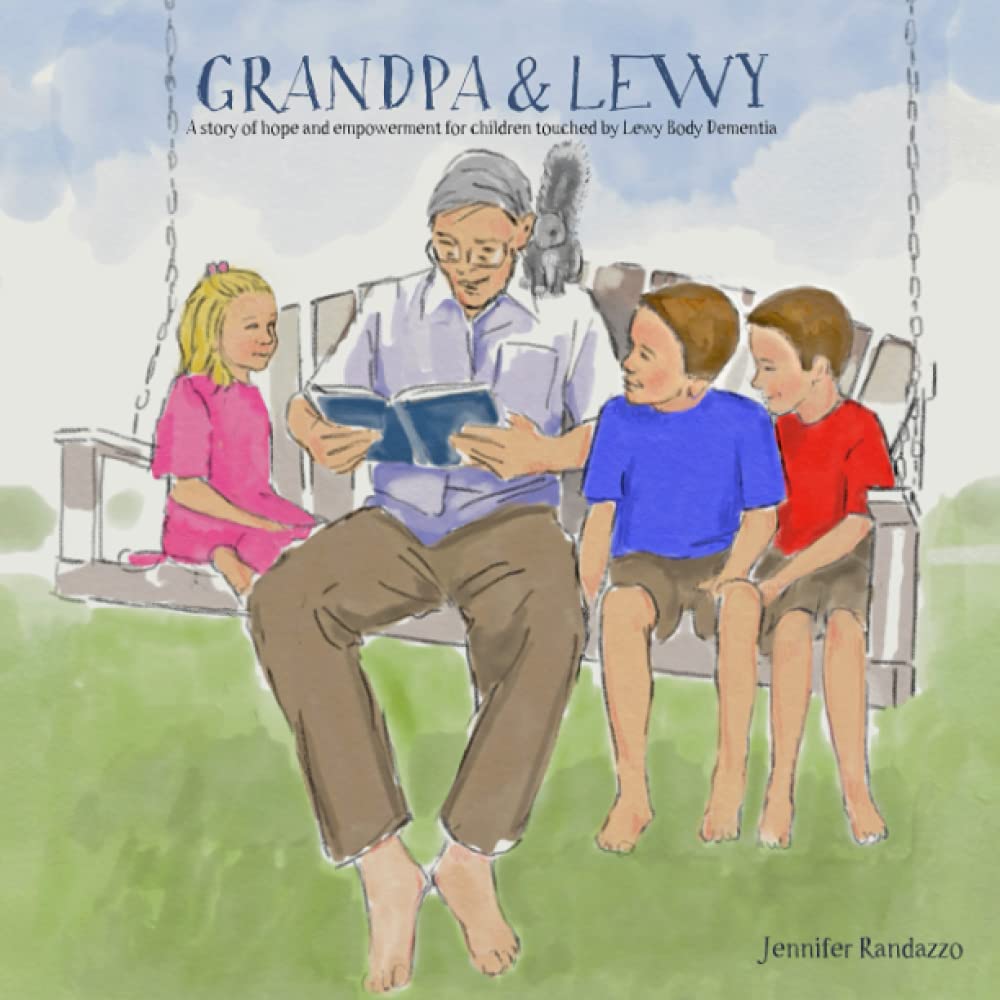 Grandpa & Lewy by Jennifer Randazzo
Grandpa & Lewy is a celebration of hope, love, and warmth and shows a special bond between a grandfather and a young boy, who always finds new ways to help his grandfather remember that Lewy can bring so many changes in your body and can make our life hard, but can not change the love and the way we feel for each other.
This book follows a young boy who shares a special bond with his grandpa, and they spend most of their time together, but soon, grandpa behaves strangely, and sometimes he forgets things and rules of games etc. Then his mother told him that Grandpa has Lewy Body Dementia, so things can be challenging sometimes, but you can make his life a bit easier with your love and understanding. The boy misses the things that he used to do with his grandfather, but realizes the love they share is always so special.
The book has captivating illustrations that capture the essence of this story very beautifully and show the children how our love and care helps them get through their tough times.
I highly recommend this book to children so they can cherish their bond with grandparents, and I'm sure children will enjoy this heartwarming story that addresses the physical and mental changes caused by Lewy Body Dementia.
Perfect for 5+
Grab your copy from Amazon.