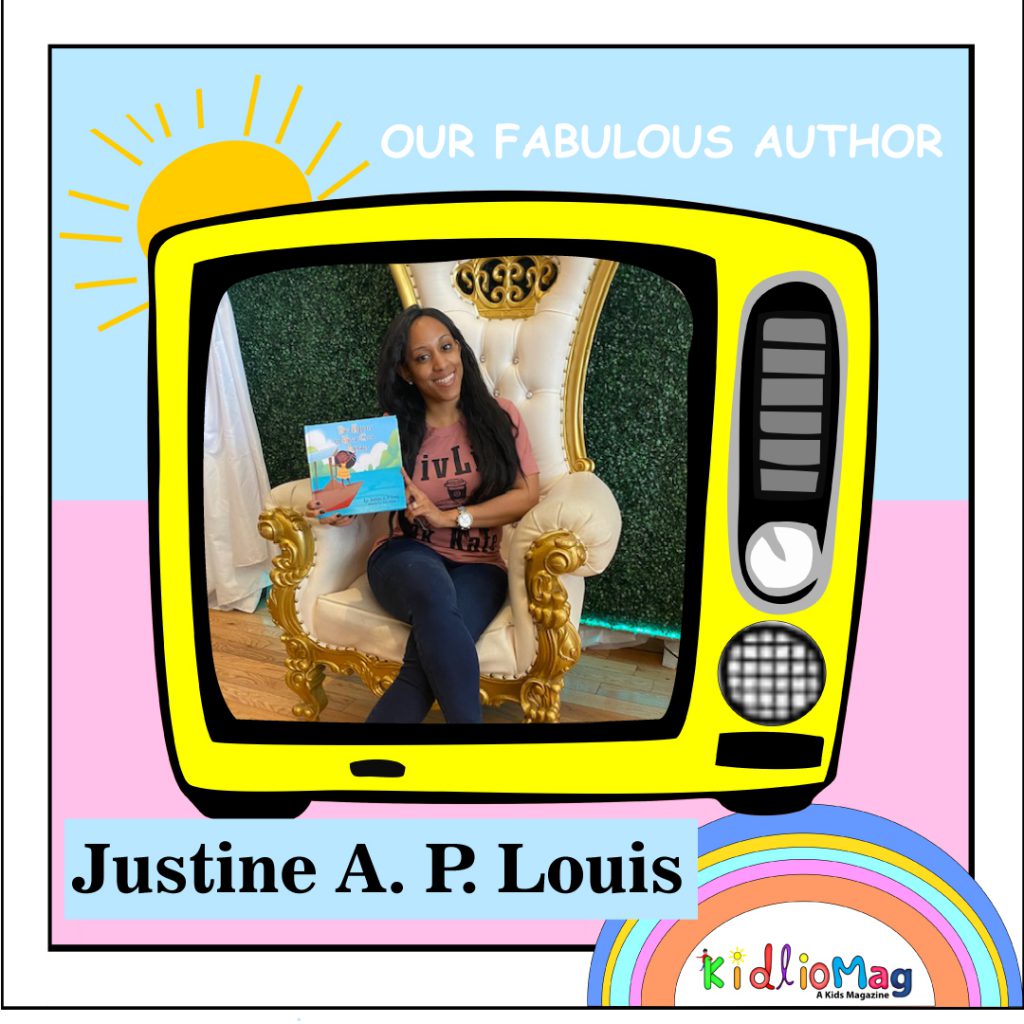 Q:  First tell us something about yourself?
Hello! My name is Justine A. P. Louis and I am an author, educator and a mother to two wonderful children. Writing is my passion as I find it to be very therapeutic. Aside from this hobby, I enjoy exercising and participating in dance fitness classes, especially Zumba. I also enjoy spending time with my family, going on walks to the park, traveling, visiting my favorite coffee shops and just spreading positive energy!
Q: How and when did your journey start as a writer? 
My journey as a writer started at a very young age. I was in elementary school when I began journaling. I often wrote about my daily activities, experiences and recorded memorable events in my many diaries and journals.
In terms of writing stories, I was inspired by my family's storytelling routines in Haiti. Almost every night before bedtime, my family gathered around and narrated popular Haitian tales, stories and we told jokes to each other. My grandmother was also a great storyteller and
I enjoyed hearing her stories the most. These storytelling routines eventually led me to pick up a pen and to create my own stories.
I had such a huge imagination as a child and I wrote so many poems and stories that I vividly recall my father saying that I will become an author one day!
Q: When did you write your first story? Is it published or not?
I officially completed my first book when I was in middle school. This book was written in French. It is not yet published. However, at the time it was written, I recall starting a book club in my Catholic School in Haiti where I had a group of girls read my books and we would also discuss chapters from each others' books weekly or bi-weekly. This mini book club that we created brought me satisfaction at the time and encouraged me to write more. My earlier books focused on the genres of adventure, fantasy, fiction, mystery, and historical fiction.
I eventually continued writing a number of chapter books in middle school and in high school (in French) that have not yet been published. However the good news is that I still have most of them saved here with me and I think it would be a great idea to share them with the world one day.
Q: Tell us something more about your books?
My children's books focus on increasing and promoting diversity as well as bilingualism in children's books. I want my young readers as well as their families to go on a journey through my books and to experience all the beauty that Caribbean countries have to offer. My books will also tell stories of the Caribbean, including Haitian culture in a fun and adventurous way through diverse characters.
My first picture book: "Luke visits Jacmel" is about a boy who visits Jacmel Haiti for the first time during the carnival season. Through this book, readers will discover Jacmel's vibrant and artistic carnival through the eyes of the adventurous Luke on his journey back home. This picture book also allows young readers and their families to experience the famous carnival of Jacmel which celebrates Haitian culture and art.This book is also available in Haitian Creole.
My newly released picture book is entitled: "Dalia Explores the Haitian Creole Alphabet." This book follows Dalia, a young girl from Haiti, as she shares her language and culture through the Haitian Creole alphabet! Through this fun and educational book, young readers will enjoy learning about the Haitian alphabet, its language and culture while having Dalia as a guide.
Q: Do you want to give any message for your readers?
I would like to tell my young readers to always be themselves and to always embrace and appreciate the beauty of their culture no matter where they are from. I would like my readers to also tell and share stories from their cultures with the world. Furthermore, I would like my readers to always pursue their dreams and to follow their passions because it will definitely bring them happiness!