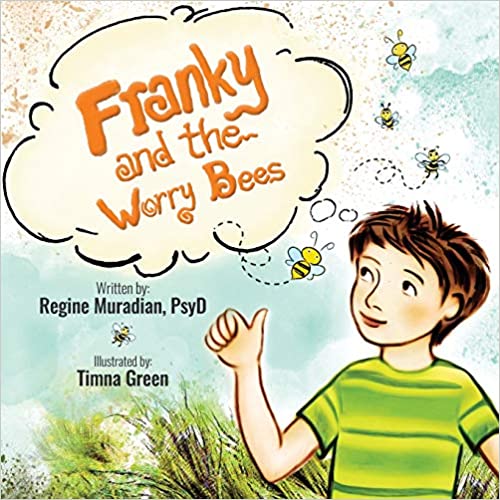 BOOK REVIEW
Franky and The Worry Bees By Regine Muradian
Franky and The Worry Bees is an insightful children's book that is good for children's better emotional and mental health.
This story is about a boy, Franky, who was worried, and when he was worried, he could hear the worry bees buzzing in his head. He decided to ask his mom about those worry bees in his head.
This book is written in a conversation format where Franky asks his mom about worry bees, and he is surprised to know that she also has worry bees. He tells her mom that sometimes buzzing sounds are so loud that they affected my thought process, and I started thinking that I can't do it. Then her mom shares some easy and simple techniques to control those worry bees and helps him to overcome his negative thoughts.
Mental health is very important for children's overall growth and development, so I want to admire the author for choosing this subject. This book is like a practical guide for parents who want their kids to have better emotional and mental health. This book opens up some wonderful and meaningful conversations between parents and children, and I'm sure this book makes them ready to conquer this world.
Perfect for 5+
This book is available on Amazon.