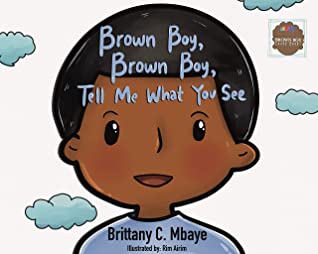 Book Review
Brown Boy, Brown Boy, Tell Me What You See by Brittany C. Mbaye
Brown boy, Brown Boy, Tell Me What You See is an inspirational book for brown boys to empower their young minds and teach them that they are beautiful and loved irrespective of their color and culture. This story of inclusion chronicles a young boy's response when asked to describe what he sees.
This book empowers and encourages young boys to love themselves, be proud of their ancestors, their black features, and celebrate cultural diversity.
This book reminds them that they are capable of making this world a better place to live, where everyone should be treated equally.
I love the way the author tries to give a beautiful message of self-love, diversity, and inclusion through this book. Illustrations are beautiful and vibrant, which makes this book more beautiful and eye-catching.
This is one such book that we can read daily with children to boost their confidence and build healthy self-esteem.
Perfect for 2+
This book is available on Amazon.