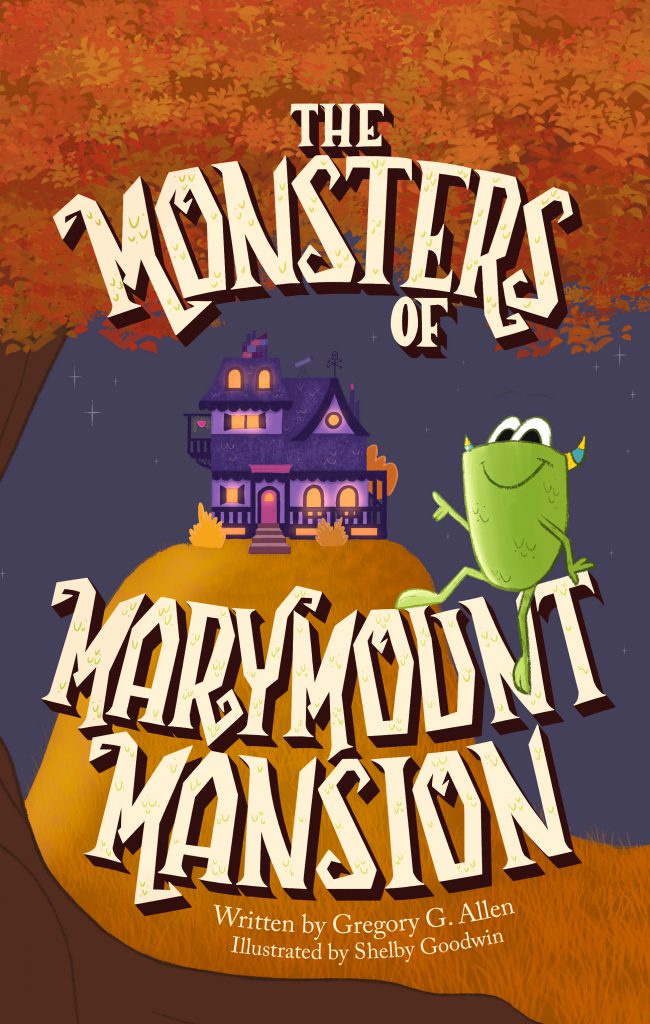 The Monsters of Marymount Mansion by Gregory G. Allen
Spooky, mysterious, and a whole lot of fun…a perfect Halloween book to get you in the spirit of the holiday season.
A curious young monster, Toby wants to explore the outside world beyond the basement of Marymount Mansion and some beautiful messages combined in this exciting adventure book, richly set in a mansion full of secrets, is sure to captivate the imagination of young readers.
Toby lives with his family in the basement of the old Marymount Mansion and once a year ventures out into the real world when everyone is dressed like him as vampires, witches and monsters for Halloween.
Toby becomes frustrated with hiding below ground and wants to explore the outside world of real humans, how they look or behave and what people will do all day.
Follow Toby on an adventure into the outside world to experience the lives of real humans. Will he be able to meet good people, or will he have to face the reality of this cruel world?
This book teaches children to keep courage and faith in themselves, highlights the importance of family, and conveys a strong message that people may look different or act differently, but we all are unique, so don't give up and follow your dreams.
Perfect for 7+
Grab your copy from Amazon , B&N of where you buy books after October 10.