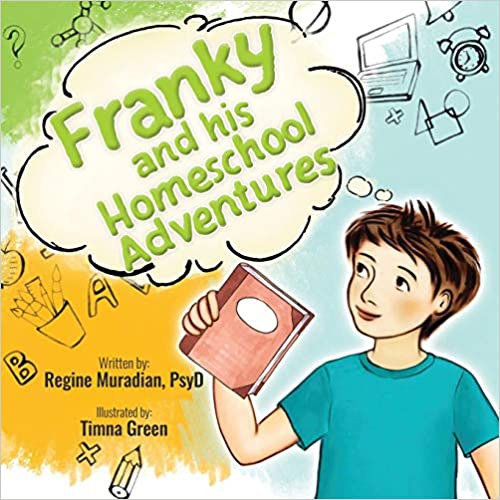 BOOK REVIEW
Franky and his homeschool adventures By Regine Muradian
Franky and His Homeschool Adventures is meant to help children to overcome their fear and anxiety about trying something new.
Children are more adaptable than we think. Whenever we move countries or change their schools, with the right support, they will learn to rise in any new condition, and we also witnessed during this pandemic where children happily adjust inside their homes.
The school year is over, so Franky has no worries, and he is excited to do all the fun things in the summer holidays. His dad changes his job, so his parents decide to homeschool him and his brother, and when he tells this to Franky, he starts feeling anxious and worried. Then mom helps him plan his daily schedule and tells him that he can also meet his friends in the evenings.
So read this book to know how Franky adjusts himself to his new homeschool adventures.
This book has simple text and vibrant illustrations that capture the essence of this story beautifully.
This book has some interesting ideas to keep children engaged during homeschool, and it encourages them to overcome obstacles and accept new changes with an open mind.
Perfect for 5+
This book is available on Amazon.