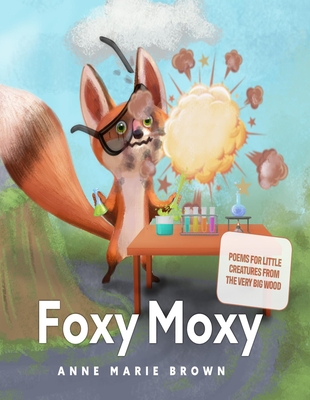 BOOK REVIEW
Foxy Moxy By Anne Marie Brown

Einstein said, "Imagination is more important than knowledge."

Foxy Moxy is the story of cute and adorable Farrah Fox who was full of ideas that wiggled around between her fox ears. She wants to do so many things, but fear of failure made her insecure.

What if I fail? What others will say?
She shares her insecurities and fears with Mama Fox, and she has reassured her that no one is perfect dear. Success isn't an easy road to travel, so we have to keep on trying and never give up.
This book is full of positive affirmations that encourage children to follow their dreams and helps them to overcome their fear of failure.
Foxy Moxy is a part of the Poems for Little Creatures from the Very Big Wood Series.
Vibrant illustrations and rhyming text make this book a fun learning experience for children. It is such a cute and inspirational journey for children, and I'm sure children will love to read aloud this book.
Perfect for 1+
This book is available on Amazon.