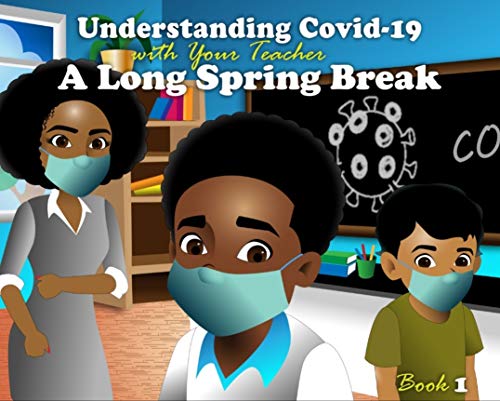 Book Review
Understanding COVID-19 with your Teacher: A long spring break By ZuZu Ismail
Illustrated By Herb Thomas

This book is very appropriate for small children to tell about this deadly virus in a fun and interesting manner. There are many new challenges that children and teachers have to deal with during this covid-19. This book is like a guide to understanding COVID-19 with two young boys Ahmed and Jabore, where their teacher Mrs. Garcia told them about various things like how we can stay safe and secure in this pandemic.

It is necessary to teach children about Do's and Don't, to stay safe in this pandemic, like washing their hands 10 times a day, practicing social distancing, and staying at home. The illustrations help children to understand the importance of social distancing and wearing masks, etc.
This book has some ideas to keep children busy and occupied, so they have fun and stay safe in this pandemic.

Perfect for 2+
This book is available on Amazon.