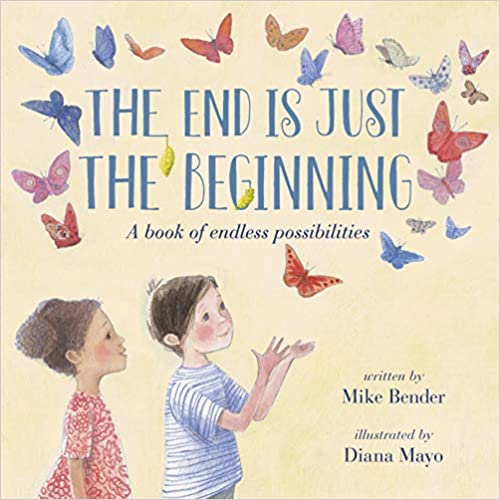 BOOK REVIEW
The End Is Just the Beginning By Mike Bender

Every story has an end, but in life, Ending is the new beginning.

Starting a book at the end may seem confusing, But the end of one thing is just the beginning of new possibilities.
So get ready to experience the whole new concept through this amazing book which tells children that when one door closes, several new doors open, but we have to stay positive and focused.
This story is ideal for helping kids understand how to meet life's challenges with optimism and hope, like every night there is a brighter day tomorrow, and every mistake they did, is just the beginning of learning new things for them.
The Illustrations are beautiful and help kids to understand the story with the picture themselves.
The End Is Just the Beginning gives a beautiful message of hope, love, kindness, and teaches children to dream big, and encourages them to overcome their negative thoughts and stay strong in those uncertain times.
Overall this book is an incredible learning journey for kids.

perfect for 3+
This book is available on Amazon as hardcover.