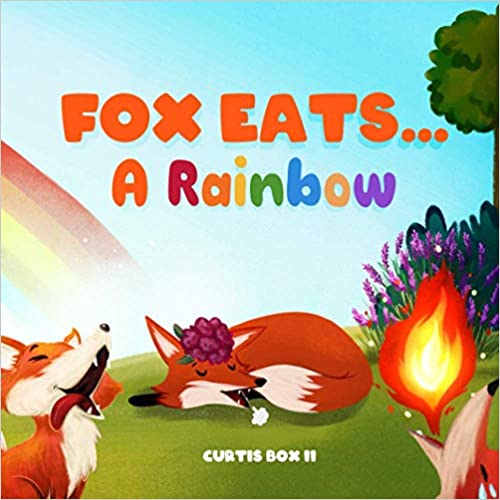 Book Review
Fox Eats A Rainbow By Curtis Box II
This book is inspired by the conversation between the author and his toddler about what foxes eat. As your child grows up, they want to know about wonderful things around them, so this book is a wonderful way to explore their imagination.
This is such a cute and colorful story that teaches children about different colors and their importance. This story is about a cute and clever fox, who is living on a Boxly Island. His stomach is empty, so he goes in search of food and his eyes on a big rainbow. What would happen if a fox ate this rainbow or a color?

This story is a wonderful way to teach kids about rainbow colors, colorful fruits, vegetables, animals, and various colors available in nature.
This book has simple rhyming text and vibrant illustrations so kids can easily understand the story with the picture itself.

Overall a great learning journey for kids.
perfect for 1+
This book is available on Amazon.