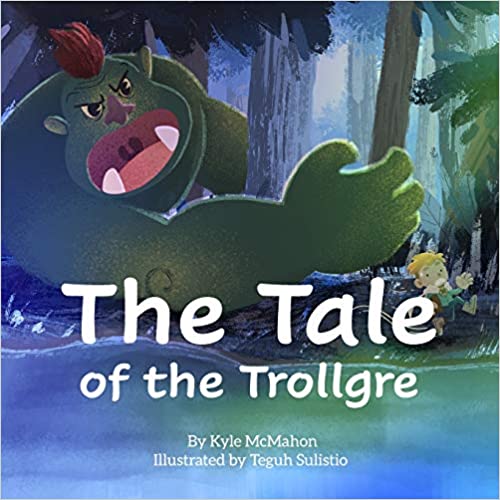 Book Review
The Tale of the Trollgre By Kyle McMahon
The Tale of the Trollgre is an adventurous story about a young boy named Christian who was on his way home and heard growling sounds coming from bushes. There comes out a monster called the Trollgre and starts running towards him. Christian thought he could beat him, so he ran as fast as he could. He meets 3 new friends, The Centaur, The Leprechaun, and The Goblin along the way, and the story ended with a surprise party.

Monster and party sound really interesting?
Yes, it's an amazing bedtime story for children, so you have to read this book to know what happens when Trollgre finally catches Christian.
This book teaches children about friendship, overcoming fears of the unknown. It teaches children that we can't form an opinion or judge someone based on their appearance.
Overall this book is fun, entertaining, and an adventure ride for children.
Perfect for 2+

This book is available on Amazon.