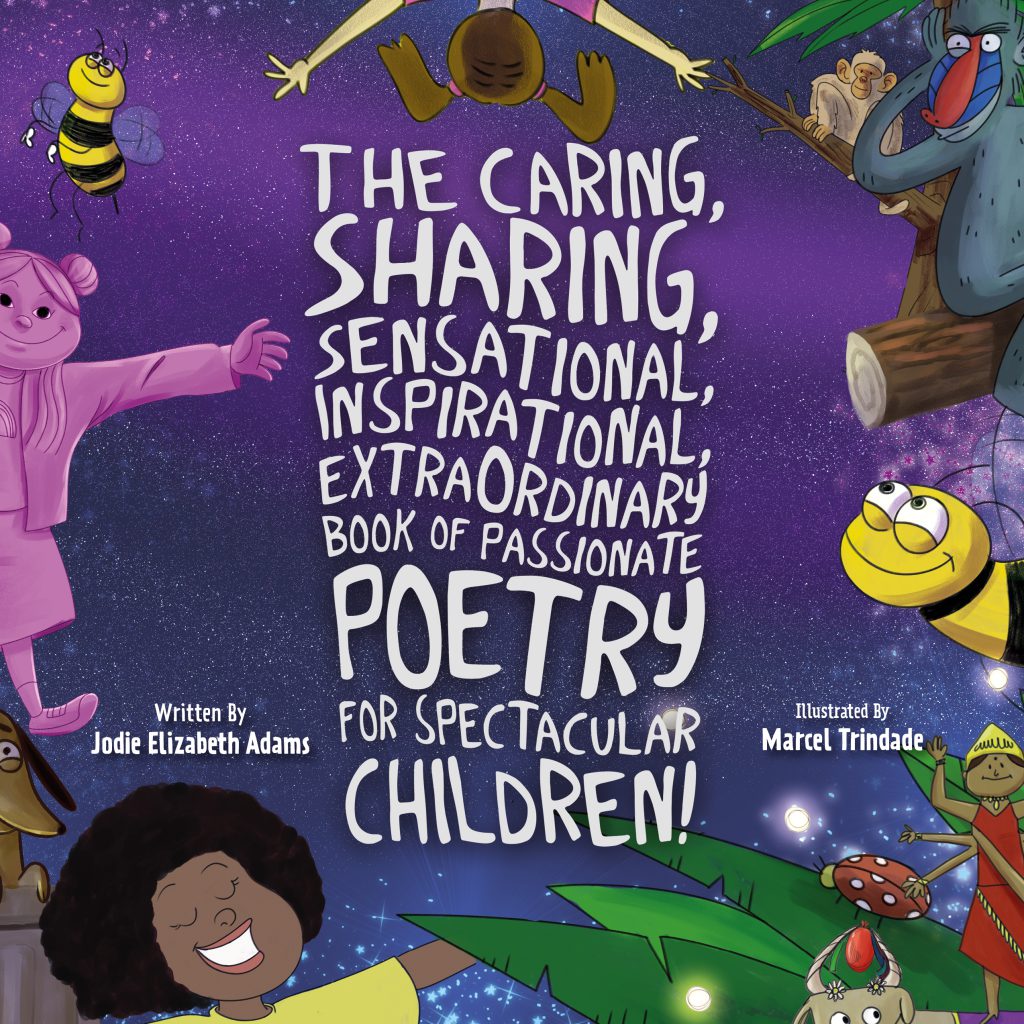 Book Review
The Caring, Sharing, Sensational, Inspirational, Extraordinary book of passionate poetry for spectacular children! By Jodie Elizabeth Adams
Poetry is a good way to capture the essence of childhood and its inquisitive nature. It helps children to learn new words, new things and makes learning fun and interesting.
This book is a collection of ten wonderful poems full of fun and adventure, they are perfect for reading aloud with children and a lot of fun for adults to perform.
Each poem gives a beautiful message of hope, love, kindness and teaches children to believe in their dreams. All poems are full of adventure, and so many animals explain how they enjoyed their life.
I love all the poems, specifically Gopastami, because it's about an Indian festival. Each poem is colorfully illustrated and will make you smile, laugh, and think. This book is worth reading because it gives some important messages along the way that intrigue the children to continue to read.
A joyful and playful read that you can sing along with your little ones.
Perfect for 2+
Grab your copy from Amazon.
Buy on Amazon (https://www.amazon.co.uk/dp/1527278360)