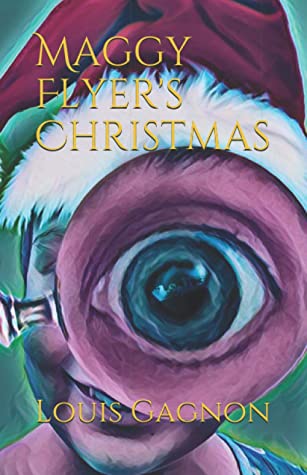 Book Review
Maggy Flyer's Christmas By Louis Gagnon
Maggy Flyer's Christmas is a perfect Christmas story to keep you warm in this winter season.
The Story is about Maggy Flyer, who lives with her family in Millvale, a small and peaceful town. She finds a magnifying glass in the gutters when she puts up Christmas lights with her grandpa. Later she discovered that it has some magical powers and gives her the power to see through walls.
A kid disappears from town, and it is big news for this small town, then Maggy decides to solve this mystery.
Join Maggy Flyer and her friend Alex on their exciting adventure in the Millvale town.
Maggy Flyer's Christmas is a fun-filled and adventurous story woven around Christmas and perfect for those kids who love to read adventure and fantasy.
There are so many mysteries that unfold later in the book that keeps the reader hooked till the end. This book is just 65 pages long, and easy language makes this book an interesting journey for kids.
Perfect for 6+
This book is available on Amazon.