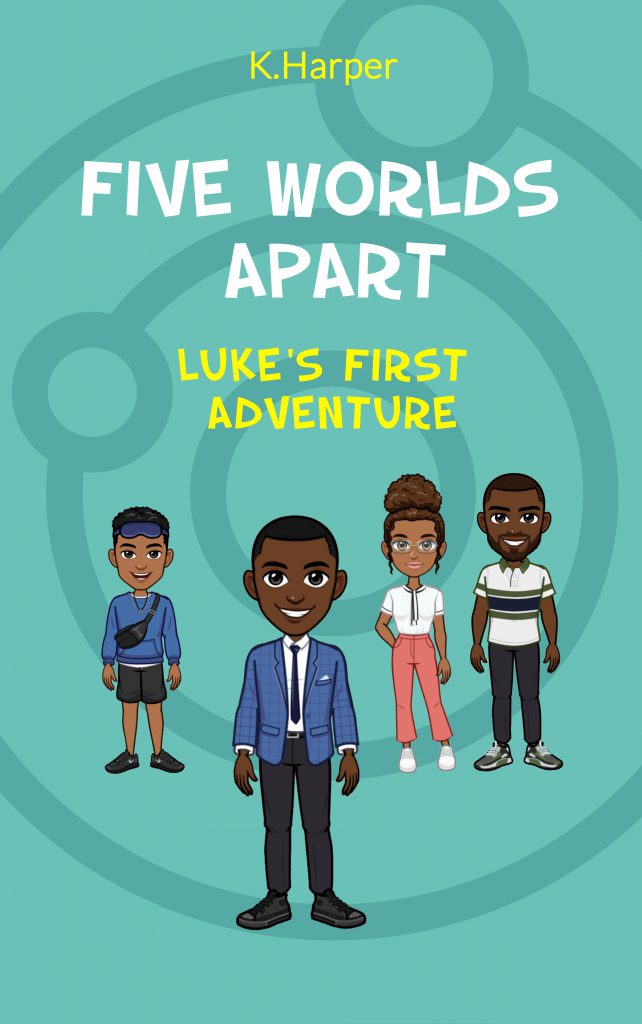 Five Worlds Apart: Luke's First Adventure by K Harper
Five Worlds Apart is an incredible superhero book that teaches young children to discover their superpowers and many other things like kindness, fairness, and how to be more focused and constructive.
Luke is a 10-year-old young boy who is in his last year of St. Mark's school in Highgate. He is very popular at school, but things are not always so easy for him as he has unusual strength and some anger which he has found difficult to control ever since he can remember.
But when his cousin Mark was attacked by some bullies at the park, he couldn't control his anger and put himself at risk to save his cousin, and now he has to leave London to save himself from the world.
Join Luke on his adventure in this book and find out how he discovers his superpowers and learns to control his emotions with the help of therapist Dr. Ashworth and his parents.
Perfect for 8+
Grab your copy from Amazon UK.
If you would like a signed copy by the Author, order it from his website below and let him know what you want it to say.
https://kharperwriting.com/five-worlds-apart-lukes-first-adventure-zkgv8x