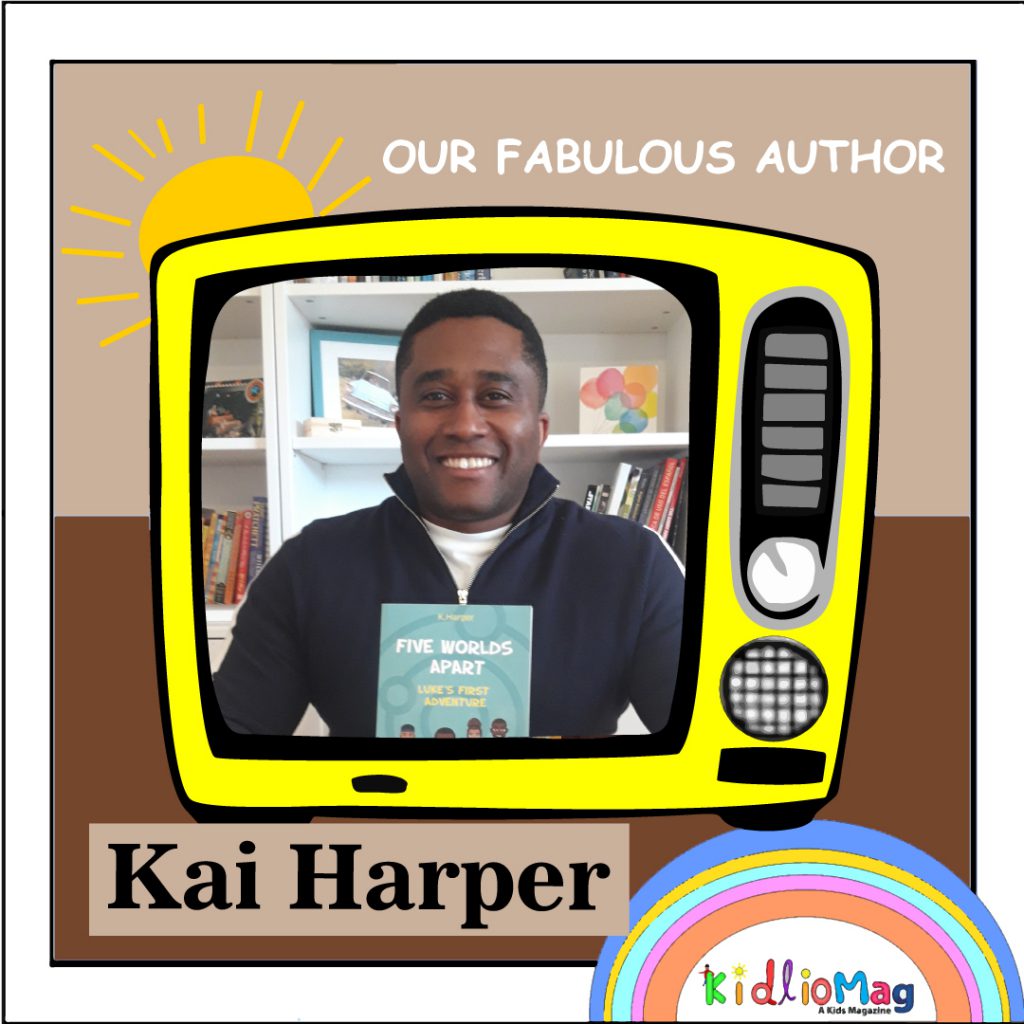 Q: How and when did your journey start as a writer?
Having grown up with parents and grandparents who were teachers, deputy heads and head teachers I grew up surrounded by books and developed an interest in writing early on, which was further inspired by an author who visited my primary school in Haringey. I graduated from Leeds University having studied Film and Moving Image. During this time, I pitched ideas for scripts that were selected by the university to be made into shorts. This was the turning point when I decided that he needed to reignite my passion for becoming an author and pursue a career in writing. After many ideas and several trips to the coffee shop later, Luke's First Adventure was formed.
Q: When did you write your first story? Is it published or not?

I finished writing my first book in 2020, I had started the year before Covid Lockdown and managed to complete during. This book has not yet been published but will be at the end of this year. Five Worlds Apart: Luke's First Adventure, is taken from this book.

Q: Tell us something more about your books?

I have a passion for creating characters in my books that resemble the cohort of friends and acquaintances that I had and met growing up in inner-city London. I feel it is important for more mainstream books to have an ever-growing representation of what friendship and adventure can look like amongst an ethnically diverse and urban group of young people. Creating relatable role models for young people is at the heart of my writing.
Q: Why do you choose kids as your reader ? is there any specific reason?

I have young children of my own and I have always loved seeing their reaction when reading a book that they can't put down and I think children of this age range can sometimes struggle with things they go through day-day and need relatable role models to read about and learn from. I have also been a teacher for many years, so designing content around children and young people comes quite naturally.

Q: How did these stories and characters come to your mind?

I knew that I wanted to write something catchy and create characters that a lot of children wish that they could be like. i.e. superheros. The stories come to me as I write. 
Q: Do you want to leave any message for your readers?

Believe in yourself and your own unique ability. Keep on reading and learning!