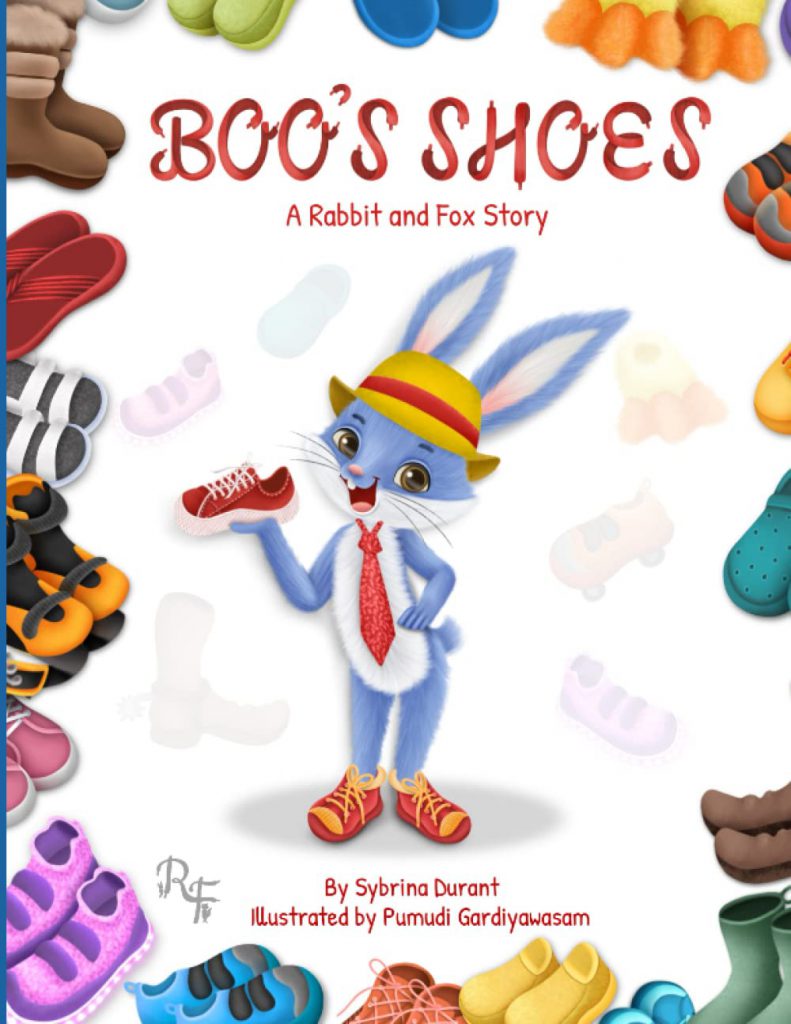 Boo's Shoes – A Rabbit And Fox Story: Learn To Tie Shoelaces by Sybrina Durant
Boo's Shoes is an adorable picture book that encourages children to learn new skills and develops self-care and independence skills in children.
Once there was a bunny named Boo, he had a lot of shoes to wear in different designs and styles, from flip-flops to rolling shoes, from cowboy boots to puddle boots, but none of them have laces or strings.
Boo doesn't want to learn to tie shoelaces because laces look like a mess for him.
One day, his friend, Farah Fox, gifted him a pair of shoes with laces, and she planned to teach Boo that lacing or knotting is not just for the shoes, but it is an essential skill for many outdoor activities.
This book teaches social skills like tying shoelaces, scarves, and hair into a bow and helps build self-confidence and self-esteem in children. The illustrations are colorful and help children understand the story with the picture themselves, and I'm sure children will love this book and read it again and again.
Perfect for 2+
Grab your copy from Amazon.