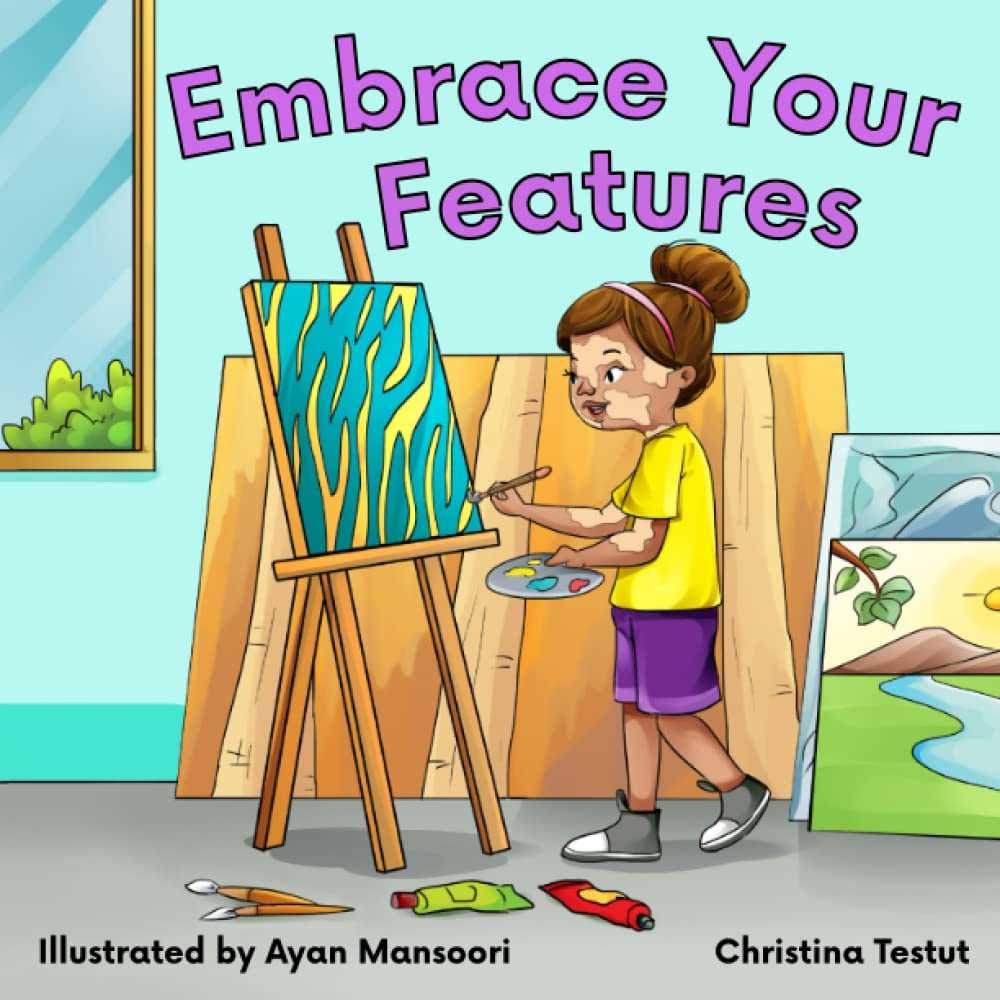 Embrace Your Features by Christina Testut
Embrace Your Features is a beautiful book that teaches children to accept each other, their different and unique features and encourages them to celebrate their abilities and not focus on their disabilities.
Embrace Your Features is a celebration of all the qualities that make us who we are, inside and out. This book is not about showing any sympathy but celebrating uniqueness and giving children the confidence to deal with any condition, and telling them they're one-of-a-kind creatures.
This book features diverse characters who may not look perfect, but their unique characteristics make them special and allow children to see characters that look like them.
This book empowers children to love themselves and encourages them to be proud of their uniqueness and other physical differences such as color, hair, or skin disorders. I admire Christina for writing such an inspirational book that motivates children to love and appreciate each other, builds self-esteem in them, helps them gain confidence, and encourages them to discover their true worth.
Perfect for 3+
Grab your copy from Amazon.