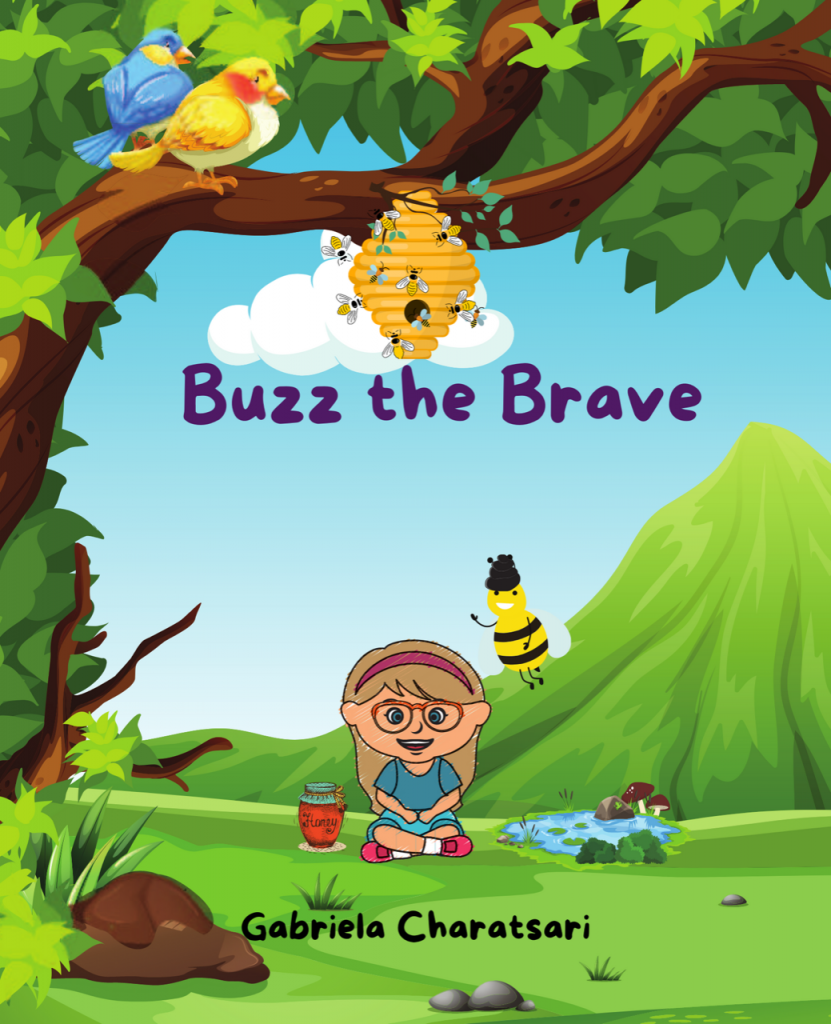 Book Review
Buzz the Brave by Gabriela Charatsari

Buzz the Brave is an adorable story with a strong message of diversity that teaches children about self-love, confidence, and embracing themselves.
Maya, a beautiful girl, has a big garden, she loves to plant trees, different flowers, and she loves all the animals and birds that live in her garden.
One day a little bee meets Maya, who is named Ugly Wanna-Be because of his strange looks. His friends bullied him and didn't accept him in the bee community.
Maya feels sad for his friend and gives him a new name, Buzz.
One day, the Queen Bee goes missing, then Buzz is the only one that shows courage to go looking for her and decides to save Queen.
Join Buzz on his journey from Ugly Wanna-Bee to becoming Buzz the Brave.
The book has beautiful illustrations, and the rhyming text makes this book an enjoyable read for children.
This adorable story of Buzz teaches children to keep courage and faith in themselves and highlights the importance of accepting each other's differences.
Perfect for 2+
Grab your copy from Amazon.