HELLO HAIR: 100 different hairstyles! by Anita Grant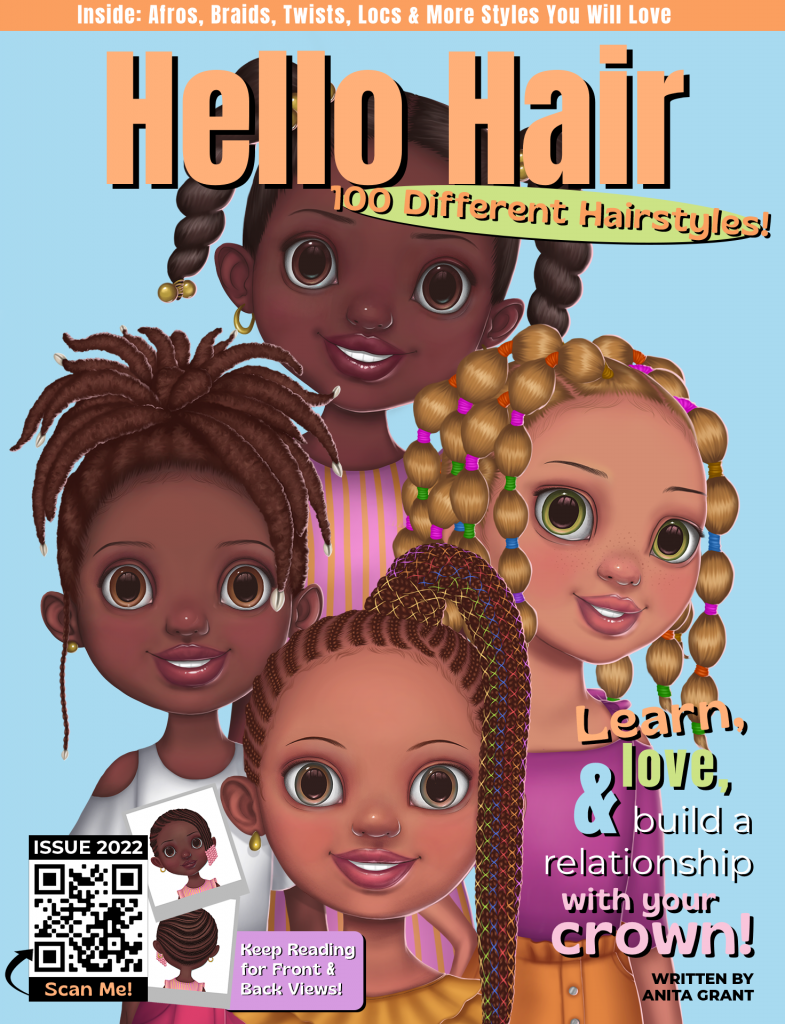 DEAR BLACK GIRL, YOUR CROWN IS…Beautiful, Worthy & Perfectly Made.
Hello Hair book is designed to be a delightful way of teaching young girls about curly, afro-textured hairstyles. This book features four lovable characters, Tiana, Tamia, Jade, and Liz, as they explore the versatility of Black Hair in a hair salon on one saturday.
Hello Hair book features 100 illustrated children's hairstyles ranging from afros, braids, twists, locs, curls, Bantu knots, puffs, bobbles, cornrows, and more.
The illustrations are vibrant, which makes this book more beautiful and eye-catching. It's a perfect way for parents to bond with their young girls and explore the world of hairstyles together and teach them about self-esteem, hair love, and self-love.
Hello Hair is all about positivity, positive imagery and is a delightful book of hair-love and self-love, I recommend this book to all beautiful girls to understand that they all are loved, beautiful and unique so wear your crown proudly and adjust when needed. I'm sure after reading this book, little black girls and grown women alike will fall in love with her curly hair.
Perfect for all ages.