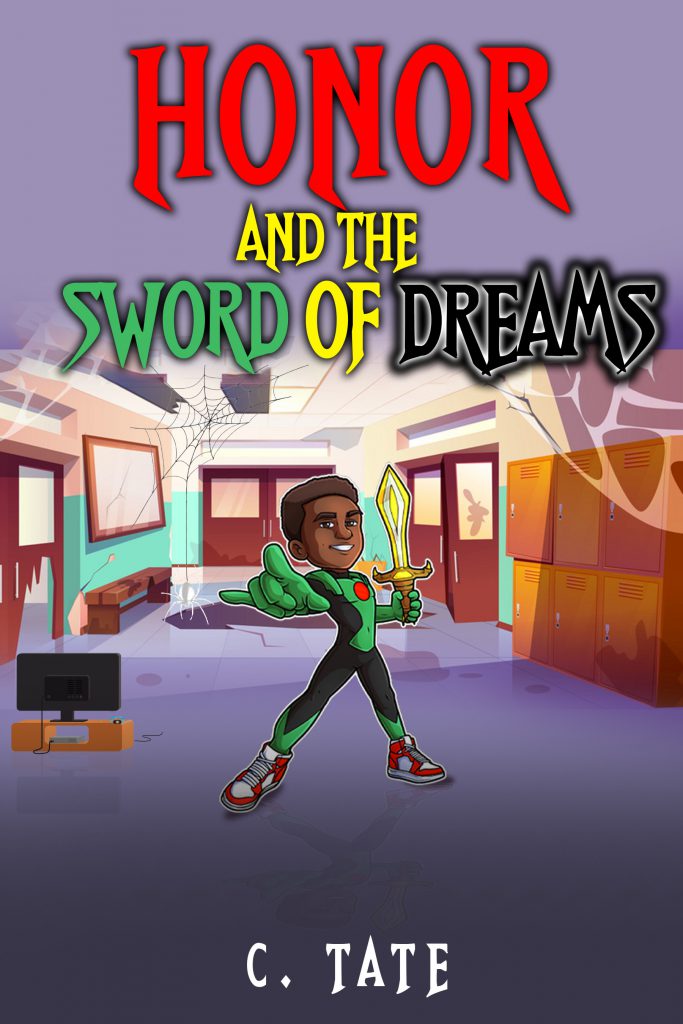 Honor and the Sword Of Dreams by C.Tate
Get ready for the fun and action-packed adventure book around the magical world of video games.
Honor, an e-gaming champion, some unexpected dreams, a mysterious time-traveling kid, Willis from the 1920s, a magical watch of grandpa, an evil monster, Black Widow who wants to take control of the kids through a gaming console, and an adventurous journey to save the world, this book has all the possible elements to keep you entertained till the end.

Honor is a regular school kid who loves playing games. When a new gaming console, GameStation 3000, hits the market, of course, he becomes excited about it. However, he would soon learn that there's an evil plan of White Widow to take control of the kids or those who play that gaming console.
Now Honor has the responsibility to save the world from the evil White Widow. But for that, he must yield the legendary Sword of Dreams.

I loved the bonding Honor shares with his family and his friend Rob.
This book teaches children to keep courage and faith in themselves, highlights the importance of saving money, and spreads awareness towards bullying.
You can read this book for free at Kindle Vella on Amazon.