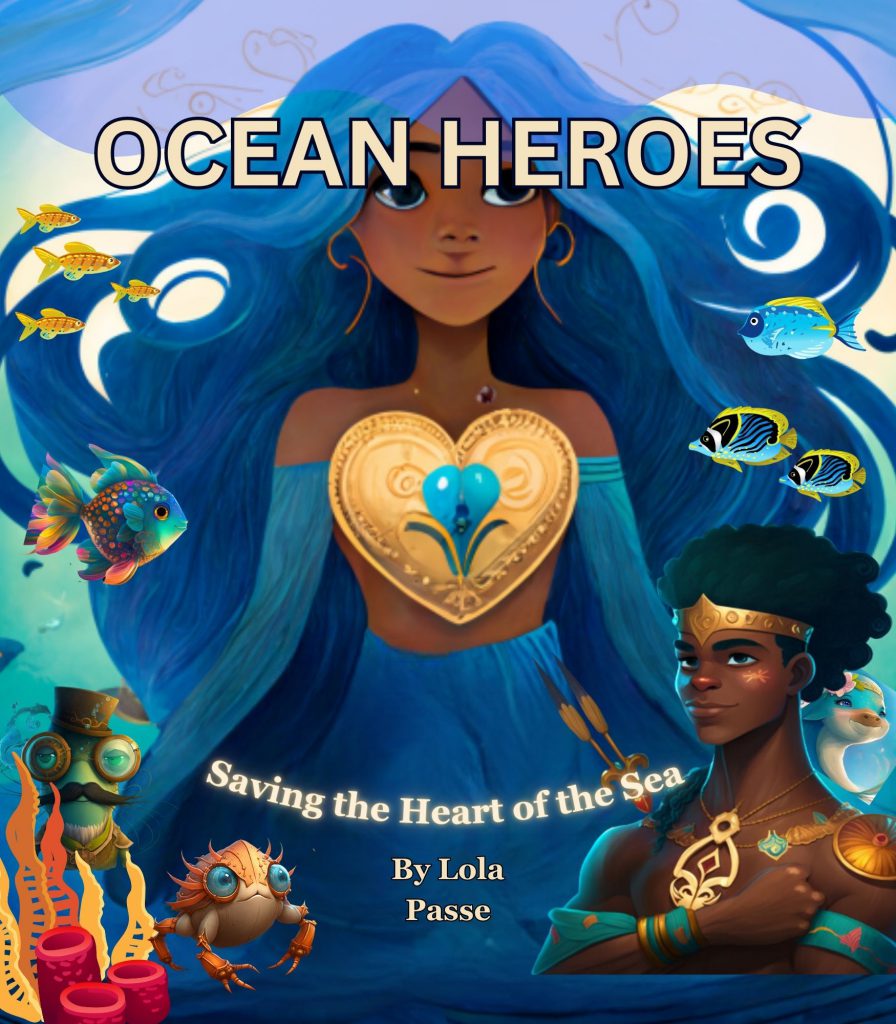 OCEAN HEROES: SAVING THE HEART OF THE SEA by Lola Passe
OCEAN HEROES is an enchanting book that encourages children to learn more about marine creatures, threats to ocean life, plastic wastage, and the climate crisis.
Get ready for the magical and whimsical journey with Alayla, the goddess of the sea, and Ethan, the protector of the sea, who are on a journey to save the ocean from the evil Mischievous Mike, who wants to pollute and enslave the ocean's creatures by capturing the heart of the sea, a beautiful necklace worn by Alayla which has magical powers.
This colorfully illustrated story takes the readers into a world filled with beautiful sea creatures, heart-pumping battles, and daring rescues and shows them how to react and respond to challenging situations with courage, teamwork, and proper planning.
Follow this adventurous journey of Alayla and Ethan that teaches children to face new challenges in life with bravery and overcome obstacles that come their way.

Perfect for 5+
Grab your copy from Amazon.