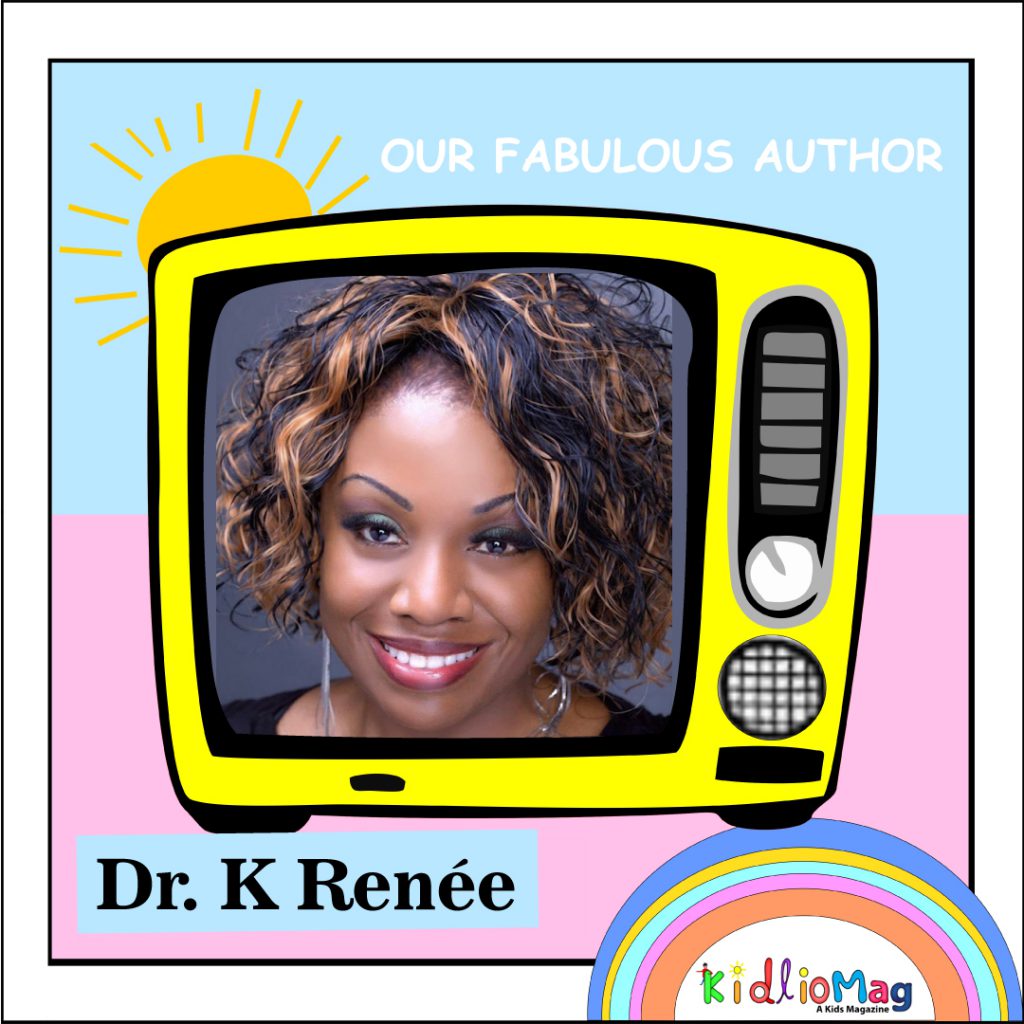 Q: First tell us something about yourself?
Dr. K Renée, a US Air Force veteran, motivational speaker, life coach, and mother of one who holds a doctorate in clinical psychology and enjoys singing, traveling, the great outdoors, and inspiring others to become the best version of themselves, has completed her new book "Different Us!": a charming yet poignant story with an empowering lesson for young readers.
Q: How and when did your journey start as a writer?
My journey as a writer begin as a child around 10 years old. I really enjoyed writing poetry! It was very therapeutic for me and it gave me a voice that I never imagined that I could have.
Q: When did you write your first story? Is it published or not?
My first story was written in 2021. Yes, It is published.
Q: Tell us something more about your books?
This book features four friends Maliyah, Jacob, Sarah, and Samson who struggle to finish their final fifth-grade year at St. Mary's Primary School without being the main focus of teasing and bullying. The mean kids at school refer to them as "the odd squad." Since first grade, this group of friends have had the task of trying to learn to be comfortable in their own skin because, in many ways, they were different from their schoolmates. From Maliyah's struggle for acceptance of herself and from others as a biracial child with difficult-to-manage hair to Jacob's struggle with desiring to be accepted for who he was, a very skinny boy with braces, thick-lensed glasses, and who played musical instruments that other kids felt should be played by only girls—their unique differences drew them closer together through the years. By learning the value and meaning of true friendship and learning to trust in a power that was much greater than their own, together they found strength, confidence, and encouragement in realizing that being different holds more power than they could have ever possibly imagined.
Q: Why do you choose kids as your reader?
I chose to write children's books because children are very impressionable. I feel that by speaking into the lives and minds of young people, they will evolve into more healthier and well informed young adults.
Q: How did these stories and characters come to your mind?
I believe that my stories and characters were divinely inspired. I wanted to make sure that every child was represented in my books, and were able to identify with the struggles and characteristics of the characters therein.
Q: Do you want to leave any message for your readers?
It is my hope that children will be healed and inspired to become better human beings, and make a dynamic and positive impact on this world. Readers can go to Amazon.com or BarnesandNoble.com to purchase a copy of Different Us! by Dr. K. Renee. If they feel so led to do so, they can leave a five star rating to show their support! My next children's book, Different Us! Jr. High School will be released very soon. To learn more about Dr. K. Renee, please visit: www.drkingevans.com