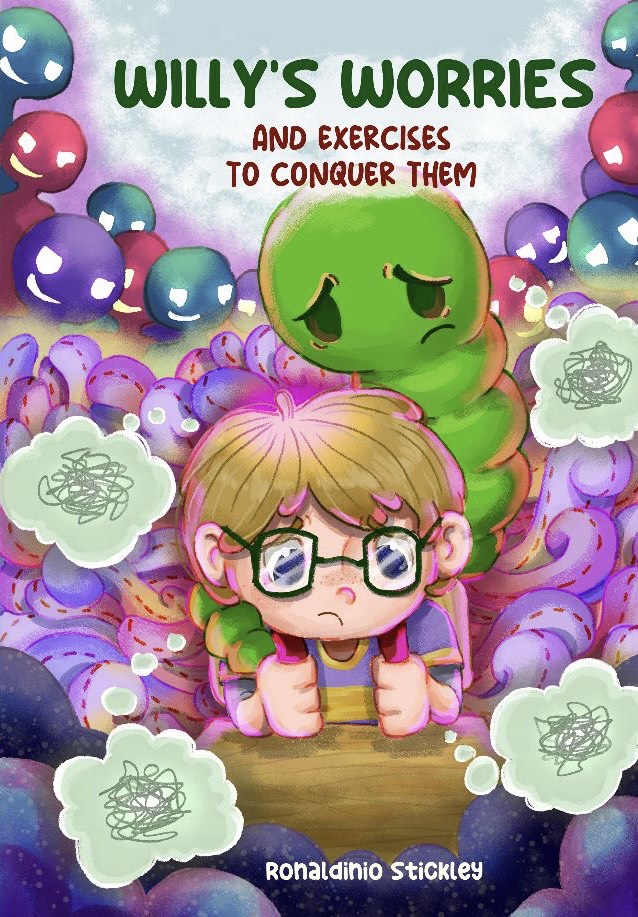 Willy's Worries and Exercises to Conquer Them: Children's Books About Emotions and Behavior by Ronaldinio Stickley
Willy's Worries and Exercises to Conquer Them is an incredible story that teaches children to face new challenges in life with bravery and overcome obstacles that come their way.
Willy is nervous about the first day at a new school in a new state. He wants to make new friends, but suddenly a creature named Worry-worm appears on his shoulders, who tells him not to talk to his classmates and teachers, makes him nervous, and constantly stops him from enjoying his first day.
Read to know how Willy takes his first step to conquering his fears and negative thoughts with the help of his new friends.
This inspirational story of friendship gives children the confidence to face new challenges of adopting a new environment with courage and makes them ready to conquer this world.
Perfect for 3+
Grab your copy from Amazon.