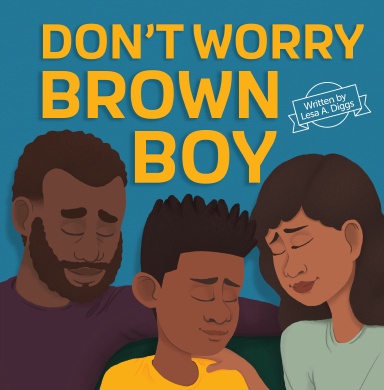 Don't Worry Brown Boy by Lesa Diggs
Don't Worry Brown Boy is a heartfelt read about a black family's experiences and struggles because of their skin color. But it is interesting to read how this family encouraged their children to feel safe and loved in the world of uncertainty and racial discrimination.
Josh is a confident brown boy who comes from a well-to-do family. Josh and Zack are best friends, they look different because of their skin color, but their parents always taught them to respect everyone because we all are unique and loved. But one day, when Josh was on his way back home after basketball practice with his friend Zack, he encountered racism and racial discrimination by the police. That day Josh felt humiliated and hurt for a reason he never believed in!
This incredible picture book helps parents to present this critical or vital subject to their children in a way that they can understand that they are descendants of the kings and queens, they are loved, and they are capable of achieving their dreams.
This story is globally relevant and inspires children to build a better world where racism, social inequity, and racial discrimination do not exist.
Perfect for 5+
Book is available on https://www.dwbb-book.com/