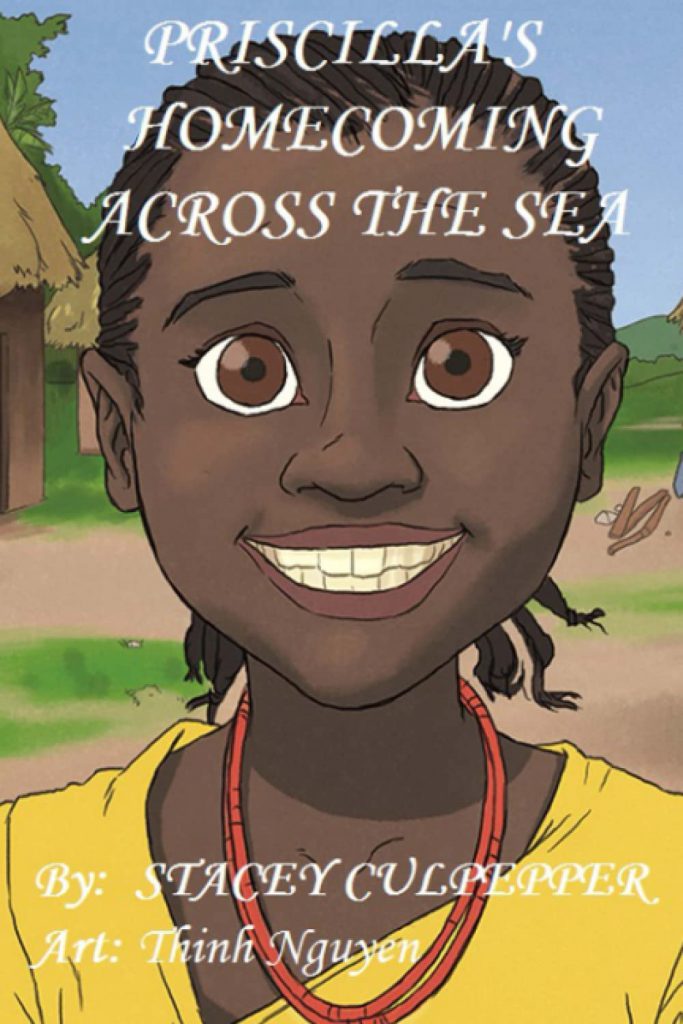 Priscilla's Homecoming Across The Sea by Stacey Culpepper
Priscilla's Homecoming Across The Sea is a non-fiction book based on a true story of a young girl, Priscilla, who was kidnapped from her village in Sierra Leone in 1756 and later purchased at a slave auction in South Carolina by an owner who kept strict records.
This book depicted her life as a slave, later she got married and after so many hardships in life, how she became the ancestress of about 75,000 African Americans in the United States today.
This beautiful book treasure the history of Priscilla's life and shows the early slavery in the United States. This beautiful story helps kids deal with life's challenges and struggles with optimism and hope and inspires them to discover the unique path that leads them towards their bright future.
This book cover is astonishing which empowers young queens and kings to embrace themselves and teaches valuable lifelong lessons like never giving up and being proud of your roots, etc.
Perfect for 7+
Grab your copy from Amazon.