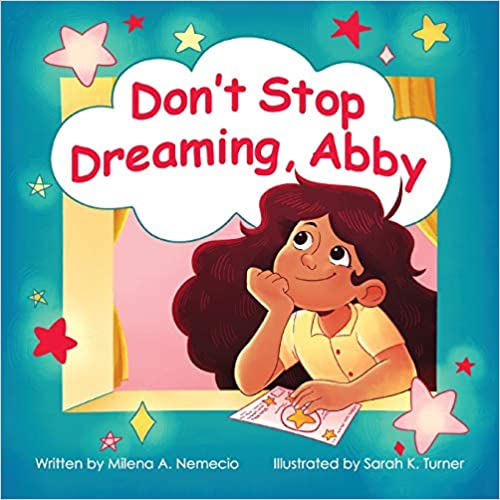 BOOK REVIEW
Don't Stop Dreaming, Abby by Milena A. Nemecio

Don't Stop Dreaming, Abby is a delightful story that inspires young readers to dream big and discover their uniqueness and strength.
Abby is a sweet little girl who loves to daydream and finds it difficult to concentrate in class. She is a smart and imaginative girl, but a little disruptive even her mom scolds her for not being organized.
Abby feels lonely because no one understands her, and she thinks something is wrong with her. Abby's life changes when a new teacher, Ms. Robinson, recognizes her problem and helps overcome her obstacle.
Join Abby and her journey to know more about how she gains confidence with the help of her teacher and learns that she's like other kids.
This book focuses on how to handle those kids who are struggling with ADHD and how we can channelize their energy in the right direction so they will be more focused and productive. The illustrations help children to understand the story by the pictures themselves. This book is a way for every parent to tell their children that don't stop dreaming and discover their uniqueness in this big world.
Perfect for 3+
Grab your copy from Amazon.